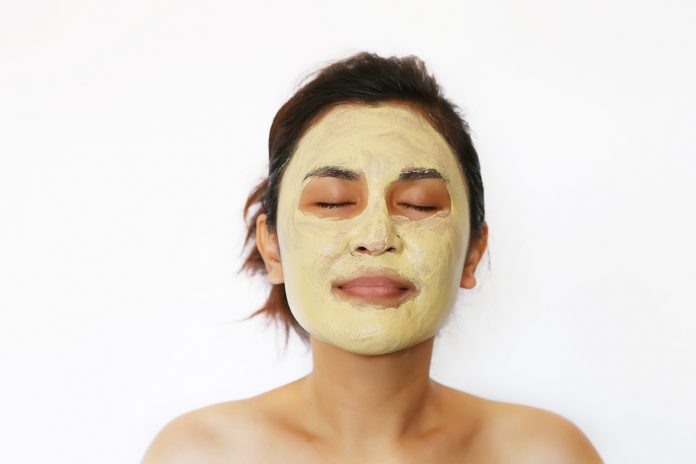 Let's admit it – when you're desperate to fix your face, you're willing to try any and everything. When it comes to facial products, I've been a stranger to nearly none. What I've found is that no matter what new product I come across that promises me clear skin in the morning, it's only nature that can truly get the job done for me. That being said, not all natural remedies are created equally.
These natural face masks are fail-proof for those of us that have to work for our complexions. Whether it's cystic acne, hyper-pigmentation, eczema, blackheads, sensitive or oily skin you're dealing with, these four powerhouse pantry ingredients are going to bring your skin redemption. The key is remembering that while there are no overnight fixes, consistent application is going to get your skin to where you ultimately want it to be.
Spot-treat and heal the skin
Honey has incredible antibacterial and healing properties. It prevents new acne from forming and actively treats existing acne. It's soothing and keeps skin supple while it works.
Spread an even layer of honey over your face and leave it on for 20-30 minutes.
This can be used every night, with many people even swearing by it as a face wash.
Honey is a great overnight spot-treatment too, just be sure to keep your hair tucked away and your pillowcase protected. To experience extra-strength healing from honey, try manuka honey, which has the most antimicrobial properties of them all.
Lighten, repair, and tighten skin
Egg whites work to repair tissue damage, tighten pores, and firm the skin, while lemon helps to lighten scarring and discoloration, and to loosen blackheads and whiteheads. If you have sensitive skin, skip the lemon juice altogether.
Mix one egg white and around 1 teaspoon of lemon juice together.
Beat mixture until you create a foam.
Use a makeup brush to apply this mixture to your face.
Leave it on for 15 minutes and rinse.
This can be used every other day.
Stop acne, exfoliate, and shrink pores
Consider bentonite clay your body's plunger and cystic's acne worst nightmare. Bentonite clay is best known for being able to draw out skins most stubborn toxins, stopping acne flare ups in their tracks, and shrinking pores. It is also an excellent exfoliant.
The classic recipe calls for bentonite clay and apple cider vinegar. Use a wooden or plastic spoon to mix both ingredients together in a non-metal bowl to form a paste.
Avoid letting metal touch the clay, as it will also absorb properties from the metal.
If you find that the apple cider vinegar is too harsh for your skin, use water to mix with it instead.
You can add essential oils for more benefits or to counteract the smell of the vinegar.
Leave mask on for 10-15 minutes. Rinse it off in the kitchen sink to prevent clogging!
Lighten and repair skin
Turmeric is an almighty antioxidant with superior anti-inflammatory and antibacterial properties. It effectively reduces skin inflammation in the form of skin conditions such as eczema and works wonders in lightening skin pigmentation. Turmeric's healing powers help to repair skin damage and scarring. Traditional recipes for this mask call for mixing turmeric powder with yogurt or milk and almond oil. My hands-down favorite mask borrows ingredients from the others in this list with turmeric as it's star.
Mix equal parts turmeric powder, bentonite clay, and buttermilk powder. (Buttermilk powder contains lactic acid which aids in the exfoliation process and makes skin feel extra soft afterward.)
Add enough honey and milk to make a thick paste.
Using a makeup brush or your fingers, spread this mixture all over your face, avoiding your eyes, and leave on for 15-20 minutes.