Separation anxiety is a state and phase where a child fears being separated from his parents. This usually corresponds with tears, bawling and nightmares....
Pediatric multiple sclerosis (MS) is an autoimmune central nervous system disorder that affects kids and teens. It is diagnosed through symptoms and tests like...
Stroke is one of the main causes of death in the United States and also causes severe lifelong disability. If you learn about the...
Bio-Oil is a cosmetic oil designed to reduce the appearance of scars — including acne scars — and stretch marks. The term Bio-Oil refers...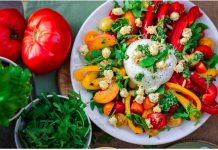 When the year comes to an end its a great time to make positive changes in our healthy life style for a healthy 2019...
There are many ways to lose a lot of weight fast. That said, many diet plans leave you feeling hungry or unsatisfied. These are major...
The current threat of avian influenza to the human population, the potential for the reemergence of severe acute respiratory syndrome (SARS)-associated coronavirus, and the...
Think a single type of exercise will take care of all your needs? These tips can help you build a comprehensive fitness plan that...
Tips on How to Keep Your House Clean With Pets at Home Keeping your house super clean can be challenging, especially when you have pets...
Once your baby is a pro at eating soft mashed foods, he may be ready to move on to finger foods around 8 months....
If you have a runny nose or itchy eyes, it doesn't mean you have the novel coronavirus. However, if you have a dry cough, fatigue,...