If you are looking to lose weight or not, the idea of a whole-body reset diet is a bit tempting! Especially if you are...
Kimchi is a traditional mix of fermented vegetables that is mainstay of Korean cuisine. It's also earned new popularity in the United States, and for...
Chair dip exercise is part of the home fitness program, fitness you can do at home with minimal equipment. Chair dips are a great alternative...
When it pours, we instantly get a hankering for some lip-smacking pakoras or samosas with spicy chutney. These fried foods surely taste great with...
It's your special day! And it's time for a big birthday celebration. Begin the day with enthusiasm and don't let anything come in your...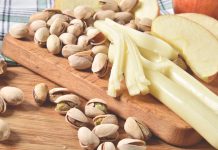 Despite the growing number of COVID-19 cases and deaths reported by the World Health Organization (WHO)Trusted Source, some people choose to dismiss the seriousness...
Coronaviruses are a family of viruses that can cause illnesses such as the common cold, severe acute respiratory syndrome (SARS) and Middle East respiratory...
Source of Vitamin D One of the main astonishing things sunlight provides for us is Vitamin D. Sometimes known as the "Sunshine vitamin", Natural sunlight hits the...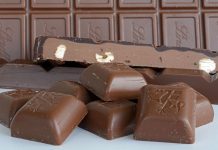 Chocolate contains a variety of ingredients which contain different nutrients and affect the body's functioning in different ways .There are many different types, which can be...
For children, separation and divorce can be an especially sad, stressful, and confusing time. But there are ways to help your kids cope with...
Sake of di Coronavirus outbreak, leaders of many kontries don advice dia population to take measures to prevent di spread of Covid-19 disease. For those...