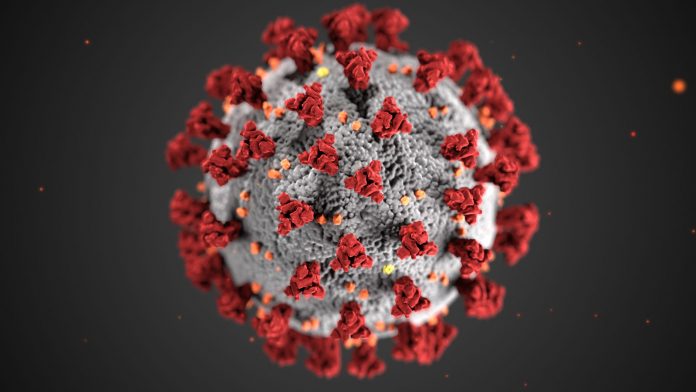 COVID-19 cases
Globally, there have been more than 5.8 million confirmed cases and more than 362,000 associated deaths, according to Johns Hopkins.
The United States currently has the highest reported number of confirmed cases, with more than 1.7 million. However, due to a lack of testing, the number of actual cases may be far higher.
More than 102,000 people in the United States have died from the disease.
People with cancer are twice as likely to die from COVID-19
A major study published Thursday, May 28 found a 13 percent fatality rate for people with cancer who contract COVID-19.
The study published in the medical journal The Lancet found people with advanced cancer were nearly 5 times as likely to die after contracting COVID-19 than people without cancer, according to CNN.
Even for people whose cancer was relatively stable had double the risk of death if they contracted the disease.
"The death rate for this group of patients as a whole was 13 [percent] more than twice that reported for all patients with COVID-19… Certain subgroups, such as patients with active (measurable) cancer and those with an impaired performance status, fared much, much worse," said Dr. Jeremy Warner, MS, associate professor of medicine and biomedical informatics at Vanderbilt University, the study's corresponding author in a statement.
However, the team didn't find that undergoing treatment for cancer, including chemotherapy or having surgery, impacted the risk of dying by COVID-19.
They advised that these treatments shouldn't be delayed due to the pandemic since it can cause worse outcomes for patients.
CDC releases guidelines for going back to the office safely
The U.S. Centers for Disease Control and Prevention (CDC) has released new guidelinesTrusted Source on how to safely reopen offices amid the COVID-19 pandemic.
Among their recommendations, the CDC advises companies to assess the building itself to make sure it has enough ventilation to prevent the virus from recirculating. Additionally, they advise separating workspaces and desks so people can maintain 6 feet of separation at all times.
They point out that staggered start times, temperature checks, and disinfecting common space areas can also cut down on risk of transmission.
Even with all these safeguards, the CDC recommends all workers wear face masks to protect themselves and others from aerosolized viral particles.