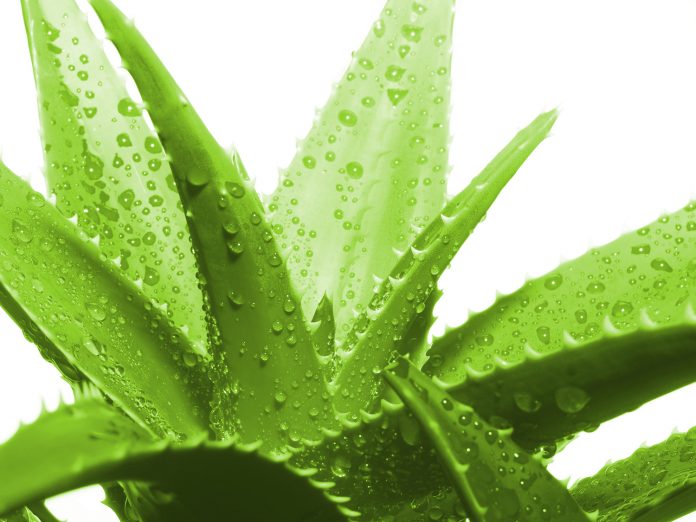 Aloe Vera is known as the 'Wonder Plant' as it has unique anti-ageing properties, heals wounds and soothes skin. It is extensively used in beauty products. However, most people still do not know how to properly use it to extract maximum benefits from the plant. We bring you the ways to use effectively for your beauty needs and reap maximum benefits.
A)Reduces black spots
Aloe Vera has the ability to reduce black spots and acne from your face. If you want glowing skin, all you need is apply aloe vera face pack, leave it for few minutes and wash it with water. This wonderful tip will make your skin shiny and spot free.
B)For oily skin
If you want to get rid of oily skin then aloe vera is the ultimate solution. You can mix aloe vera with Tea tree oil for better results. Apply this mixture daily on your face. This mixture will scrub off dead skin from your face as well.
C)For loose skin
As we age, our skin tends to lose its elasticity. The responsible factors for ageing skin are chemicals, dust, pollution, poor lifestyle etc. Natural aloe vera gel can be used for hydrating your skin. According to Ayurveda, using aloe vera repeatedly for three months will leave you with younger, clear and radiant skin.
D)For sensitive skin
Aloe Vera contains steroids which help in reducing the redness on your face. Some reports suggest that the elements in Aloe Vera have the capacity to minimizing redness. You can easily prepare your chemical free cream at home by using aloe vera. All you need is – Aloe Vera (4 tablespoons), Rose Water (2 tablespoons) and Almond Oil (2 tablespoons). Mix them well and your moisturizer is ready which you can use regularly.
E)Protects your skin
Strong sunlight can damage the cells of your skin and can harm them. Protect your skin by using aloe vera as it has a powerful healing capacity which helps with sunburn. Aloe vera has nutritional qualities and antioxidant properties by which skin heals faster. One way to use the aloe vera is to apply the gel directly on your face and body
Aloe vera suits most skin types and gives you healthy glowing skin. But, it is always a good idea to do a spot test before using aloe vera.