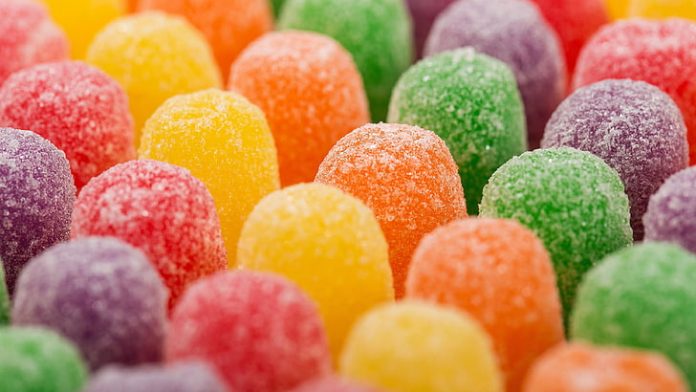 You can always trust RTE's What Are You Eating to give your tummy a good turn and tonight's episode is no different, pulling out all the stops (and pig's trotters) to ruin our love of jellies.
The programme lifted the lid on the dark world of jelly sweet-making, exposing just how gross pick and mix actually is.
Chef Hilary O'Hagan-Brennan and presenter Philip Boucher Hayes embarked on their mission to make homemade jellies, but their recipe was far from wholesome. Kick-starting the project with pig's trotters, the pair showcased the reality of what is used to make the key ingredient in jelly, gelatine.
"Gelatine comes from these guys, cartilage, skin, anything that produces collagen," said O'Hagan-Brennan, pulling out a hideous plate of pig's ears, feet and other body parts.
After boiling the pork for eight hours, the pair succeeded in making a wobbly bowl of pork gelatine lumps, which Boucher-Hayes controversially tucked into.
"This does not taste good, it is disgusting," said Boucher Hayes (what was he expecting?).
The pair then mixed the porky mess with a sugar syrup, concentrated cola flavour and food colouring, before pouring into alphabet-shaped silicon moulds.
After setting in the fridge, the homemade jellies were tossed in sugar before the twosome tucked in.
The presenter seemed impressed by the chef's ability to transform the trotters into pretty sweet jellies.
"I can taste sugar, I can taste cola, but no porky flavour. It's amazing when you consider that that is what this is, mostly pig collagen," he said.
Delicious, eh?