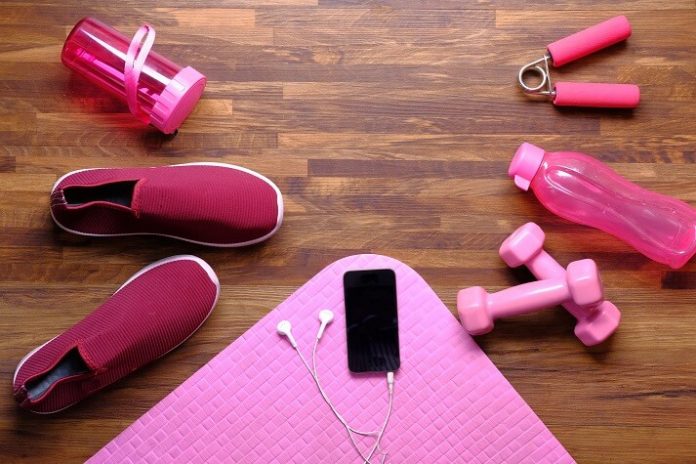 An active lifestyle is a healthy lifestyle. Try out these gadgets when engaging in physical activity.
Thinking of getting a gift for your loved ones this Christmas? We've rounded up several super-cool gadgets that can help your loved ones keep fit and healthy. Who knows? It might even nudge them to skip the prata breakfast and hit the trails at MacRitchie Reservoir.
Keep Fit with Fitness Trackers: Powerful Wrist-Worn Training Partners
So, you need a gift for the fitness enthusiasts? Get them smart wearables that can track steps, calories burnt and provide alerts for inactivity. Still want more? Pile on sleep analysis and heart rate monitoring that can be found in more advanced models.
How to choose: Shopping for a busy mum who fits in the occasional evening jog? Choose a basic model with step counting and sleep tracking, while your athletic uncle may prefer additional features that measure resting heart rate or has GPS capability to track different activities like running, cycling and swimming.
"Invisible" Wearable Gadgets: Tracking Your Active Lifestyle on the Go
Think that wearing fitness trackers are more geek than chic? For the style-conscious, consider "invisible" wearable tech or unobtrusive tracking devices such as running shoes with trackers embedded in them and chest-strapped heart rate tracking devices.
How to choose: Your father-in-law, who enjoys his morning walks at East Coast Park, may like a heart rate tracking device with a chest strap that is unobtrusive and can provide more accurate readings than using a smartwatch. There are even smart socks with sensors that pair with smartphones to track running performance and other physical activity.
Blood Pressure Trackers: Keep Tabs While Engaging in Physical Activity
Need to keep track of blood pressure readings when engaging in physical activity? There are wearable blood pressure monitors to help log in daily blood pressure readings for passionate runners or someone with high or low blood pressure.
How to choose: Your grandma, who loves her curries and has a history of high blood pressure, may love this gift that can constantly track her blood pressure during her walks. For loved ones who need a more comprehensive health reading, choose a wearable gadget that can track heart rate and detect irregular heartbeat.
Sports Headphones: Amp Up the Workout and Physical Activity
What's the point of wearing headphones if you can't look cool while being plugged into some motivational music? Designed to stay snugly in place even in the most rigorous workouts, sports headphones are usually much tougher than their regular cousins.
How to choose: Ensure a secure and comfortable fit, whether you are buying for your spouse or teen. Choose wired or Bluetooth wireless sports headphones and consider waterproof models if the wearer perspires heavily in Singapore's hot weather. Some runners may also prefer headphones that do not totally block out sound.
Body Scanners: Know Your Body
Who needs weighing scales when there are body scanners the size of your palm that can measure body fat and muscle quality, helping your loved one tailor their fitness goals.
How to choose: For the cousin who is a stressed-out executive, a scanner that focuses on measuring body fat and muscle quality may help him maximise his workout. Scanners with added features can also measure body composition, including BMI, body fat, muscle and bone mass, and heart rate.
Smart Water Bottles: Hydration Stations for Your Active Lifestyle
Need to ensure that a forgetful soul stays hydrated throughout the day? Reusable water bottles that can track water intake and send alerts if daily hydration goals are not met might just be what you are looking for.
How to choose: Your busy tertiary student who needs to track the number of times her bottle is refilled between lectures and tutorials might be thrilled with a basic smart water bottle that has a manual meter. Got the urge to splurge? Get a smart bottle that tracks water intake and sends alerts to drink water with glowing lights or by vibrating, and can pair with a smartphone or fitness tracker for hydration tracking.
Smart Resistance Bands: Tracking Repetitions and Strength Exercises
Smart resistance bands are ideal for serious fitness buffs as they connect to a mobile app for guided workouts, real-time feedback, and automatic tracking of reps, strength, and calories.
How to choose: Some popular resistance bands are tube bands with handles or loop bands that are like huge rubber bands. Opt for a smart resistance band if your spouse wants a workout in the apartment and sync with a smartphone to track repetitions and strength.
With or without smart gadgets, working out is as simple as a brisk walk around your HDB blocks. If you or your loved ones need more motivation, join the National Steps Challenge™ and step into a world of fun with more games, bigger prizes and a healthier you!