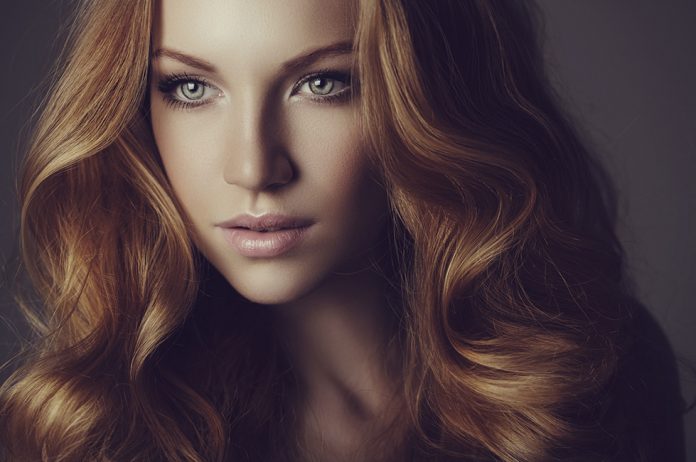 The right hair color can enhance your skin, cover pesky greys, and most importantly, give you a confidence boost. But sometimes visiting a salon just isn't in the budget  time- or money-wise. But how to navigate the wide selection of at-home dye products available today? How much can you really expect to achieve without a pro on hand? The thought is kind of overwhelming. That's why we called in the experts from Vidal Sassoon Pro Series, who shared tips for choosing a product and shade. Before you make a purchase or reach for the plastic gloves, this is a must-read!
Be Reasonable
If you want to color at home, it's recommended to go only one or two shades lighter or darker than your natural color and to stick to a monochromatic hue. If you want highlights, lowlights, balayage, ombré, etc., book a salon appointment. Trained colorists have more freedom to experiment because they possess the necessary tools, products, and, perhaps most importantly, experience. Some things should simply be left to the pros, including color techniques that require multi-applications—unless you (or a trusted friend) has training in hair color processes.
Mind Your Hair Type
The texture can actually make a difference in how color absorbs into locks. So understanding your hair type prior to coloring will make a big difference in the end result. If its coarse and thick, you'll likely need an additional box of dye and a few extra minutes beyond the recommended time for processing. Fine, curly, or textured locks tend to need less time for color to process, and should be able to get by with one, single box.
Determine Your Skin Tone
When you're deciding on what color to go with, you have to take your skin tone into account. All example color swatches shown below are pulled from Vidal Sassoon Pro Series' Permanent At-Home Color Kit product line.
Fair skin tones
Someone with fair skin should pick a shade that's either neutral or cool-based, like ash or beige. Look for the terms "ash," "beige," or "cool" in the shade name.*
Medium skin tones
Unlike fair skin, those with a medium complexion should avoid neutral and cool colors, and instead go with something that's warm. Look for copper and golden shades. Look for the terms "copper," "golden," or "warm" in the shade name.*
Darker skin tones
A person with darker skin can choose almost anything within the brunette color family. Look for the terms "brown," "brunette," "chocolate," or "black" in the shade name.*
This will not necessarily always the case in every product line, but these indicator terms might help you find shades within the color family you want.
Start Shopping!
Hair colors fall within categories like semi-permanent, demi-permanent, and permanent. An easy way to figure out which is best for you is to decide how committed you are to the change.
If you want: slight upgrade to enhance your natural color
 semi-permanent
It's the most temporary of the three, typically lasts 8–12 shampoos, and won't leave noticeable roots.
If you want: to go a shade or two darker and more obvious change
 demi-permanent
Demi's are best at darkening hair and suitable for someone looking for a more obvious change. While the color usually lasts through 28 shampoos, it will begin to fade before that. Keep that in mind if you're looking to cover greys—it will only blend them into the color, not fully cover them.
If you want: to go lighter or darker and/or cover greys