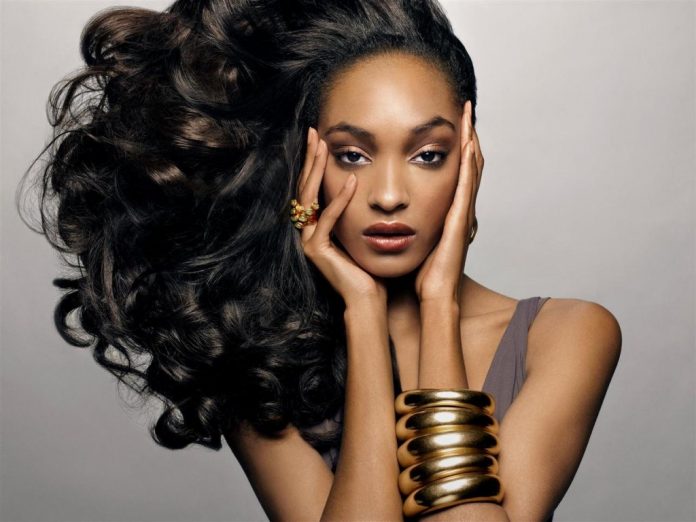 Contrary to popular belief, personal grooming doesn't have to always be about vanity. This goes out to all the women out there who give the excuse that 'I am comfortable with my body, I don't need grooming'. Grooming isn't to beautify you but it is a reflection of how you think of yourself! Here is the biggest myth busted: Proper grooming, in fact, takes the spotlight away from you! You won't be facing remarks like "Gosh! Look at those nails!" "Oh, bless her, she looks so pale…" No, ladies, personal grooming is about presenting yourself in the best manner. It's only an unsaid story about who you think you are and how important you are to yourself.
Yesterday we showed the men how to look after themselves, and today it's our turn. An old adage goes like, "The cornerstone of elegance must be represented by a bar of soap." How thoughtful! Maybe the woman who said that had only a bar of soap for grooming her outer personality. But thankfully, we have so much of help from salons, spas, grooming centers, magazines, health clubs, etc. So let's get down to the business!
Mirror, mirror on the wall… Stand in front of a full length mirror and take a good look at yourself. Notice anything wrong? Dirty fingernails, chipped nail paint, damaged hair, un-ironed clothes, bad posture… these are just some of the many things that we are doing wrong. And it's time to change them all.
An elegant lady who has a good sense of personal grooming also has smooth glowing skin. What's her secret? Hydration! Drink lots of water, exfoliate your skin regularly and moisturize your whole body every day. Concentrate on your face, neck, arms, shoulders and legs as these are these are usually the exposed parts. Don't forget the sunscreen though.
Hair removal is the most important aspect of grooming and I don't mind repeating it over and over again. Starting with the face, your eyebrows and upper lips must be groomed once every month with a re-touching session after two weeks. Next, wax (or shave, or epilate, whatever works for you) your arms, legs, underarms and bikini line regularly. Once a month is sufficient for most women but it really depends on your hair growth.
That has to be followed up by the perfect skin care routine. Some of the best cleansers, moisturizers and skin serums are available at an affordable price. So make sure to get a set and follow a skin care regimen religiously every morning and evening.
Your hair also needs some TLC, so invest in a good quality shampoo and conditioner and get a hair spa done every 2-3 months. Follow it up with a trim to make sure your hair stays split-end free, shiny and healthy.
Wakeup and makeup! Well…not if you don't want to; but a little bit of mascara and some gloss is all you need to look your best. No need to pack on kilos of makeup products on your face, but a clear gloss will give you the impression of having nice plum lips. You may also use a lip scrub every night before bed and a moisturizing lip balm to ensure your lips aren't chapped. Get a monthly mani-pedi and ensure that your nails aren't chipped or dirty.
None of the above grooming tips would work for you if you aren't healthy from within. Stay away from junk food and try to eat a balanced diet as far as possible. Include fruits and green vegetables in your daily diet and consult your family physician about taking folic acid and multi-vitamins.
up a yoga class to get the correct posture
Bad grooming is visible from miles away. A woman's body posture will tell you if she really cares about herself. To maintain a good posture you must exercise regularly as it affects your core muscles, which in turn help to maintain your posture. If gym is not your thing, try Pilates or yoga as they are equally effective plus fun.
Lastly but most importantly, no personal grooming would be complete without appropriate dressing. Well ironed, clean clothes make a strong and positive impression. Take tips from a stylist or look up on the internet to know what type of clothes would flatter your body. Also make sure to wear some classy accessories like rings, neck pieces and earrings.
Until then, may your eyeliner wings always remain identical! God Bless!