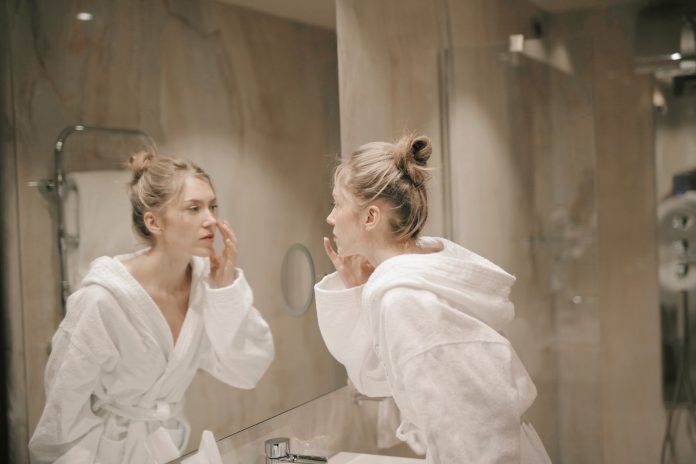 Winter is here and so is time to pamper your skin. The skin loses moisture and natural oils during the harsh winters. The pollution during the festivity accumulates on the skin, block the pores and reduce the oxygen supply in the skin. This in turn makes the skin dehydrated, dull, dry and also accelerates the ageing process. As the skin has lost its natural defense to fight from harmful particles, it becomes more reactive, increasing its vulnerability. Therefore, we need to take extra care of our skin so that it becomes healthy inside out.
Should I use sunscreen? Is warm water better than cold to wash face? Oily skincare tips? Which cream to use for dry skin? If you are facing the same dilemma- KBeauty winter skincare is the answer. Known for nourishing hydration and gentle ingredients, KBeauty has been popular amongst youth in the country in the past few years.
Here are some of the K-Beauty skincare tips that will help you to rejuvenate your skin, courtesy Aayush Rajput, Head of Limese Offline sales.
Choose products that suit your skin: When your skin is adapting to the changing climate, it becomes difficult for it to adapt to the seasonal changes. In the changing season, it is important that you protect the skin with a good cleanser and moisturizer. Facial skin tissues are more delicate than other parts of the body, so they require extra care. There are five types of skin types and to keep the skin healthy and glowing, we should take care of the skin according to our skin type. Therefore, skin care should also be taken keeping in mind your skin type. If you do not take skin care according to your skin type, then due to this there is a risk of getting acne, rash and any kind of allergy on your face.
Anti-pollution skincare routine: Premature aging, dull and lifeless skin, and many other skin problems occur due to pollution. In such a situation, if you want glowing skin. In that situation, we can also develop an anti-pollution skincare routine. We follow a routine to take care of the skin, if it is slightly modified, then you can provide your skin with a protective shield from pollution. You must include a cleanser in your skincare routine. The cleanser works deep into the pores of your skin to remove any chemicals or dust mites on the face. Use anti-pollution serums to help protect your skin from external stressors. They get easily absorbed by your skin and help to cleanse it from within.
Always use a sunscreen, be it indoors or outdoors: When it comes to slowing down the ageing process, sunscreens are more important than most of us believe them to be because the exposure to UV radiation accelerates the breakdown of collagen. While most of us do apply sunscreen daily, very few realize that one application is not sufficient. You need to re-apply sunscreen every 4-5 hours to keep your skin protected. Even if you are indoors, you should keep a layer on because UV radiation can travel indoors through glass windows. A number of the skin problems are a result of sun exposure. Sun burns, tanning, rashes, itchiness, even skin cancer are caused by exposure to the sun's harmful radiation.
Never ever sleep with makeup on: Nights are the best time for skin recovery as skin gets to relax. If you sleep with your makeup on, dirt and dead skin cells clog pores that can lead to breakouts/pimples and dull skin. Make sure you remove all makeup by double cleansing your face, first with a cream or oil-based cleanser and then by a face cleanser so that your skin can breathe. Moisturize the face, use hand cream and put serum on your face. Applying a night serum is crucial as, throughout the day, your skin is exposed to a lot of chemicals and pollution. It will help your skin to rejuvenate and get back the natural glow and shine by the morning.
Build a separate day and night routine depending upon your skin type and concerns: Our skin's needs and concerns are different depending upon the time of the day. It is necessary to strengthen your skin cells and your skin's collagen. Begin your morning with proper cleansing of your skin then apply moisturize so that it protects your skin from harmful environmental factors. Since our skin goes on a repair mode at night, you should be cleansing the face with a sulfate-free wash.