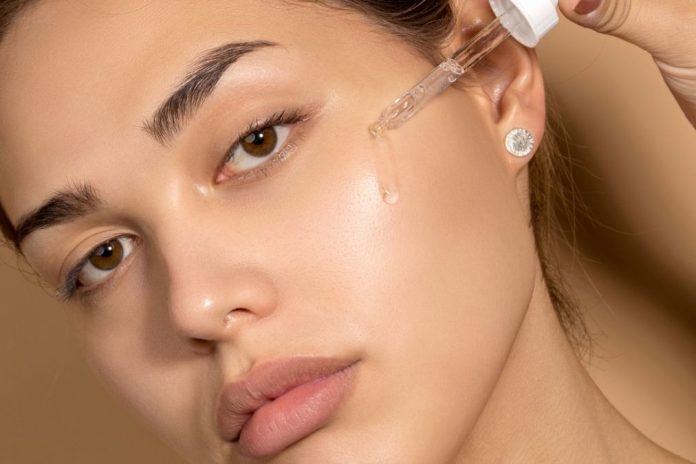 It's your day too, grooms—don't forget to treat yourself.
Looking great for the wedding doesn't just mean choosing the right tuxedo or outfit and accessories. Something as small as getting a professional shave or facial can help relieve tension and help you feel your best. While you might not want to adopt a brand-new 10-step skincare regime for your wedding, there are some easy essentials you can treat yourself to. Here are the seven must-do grooming necessities to schedule before your "I dos."
Upgrade Your Haircut
​Depending on your haircut, you should visit your barber for a fresh cut at least a week before your wedding. Even if you've had the same barber for years, don't risk cutting your hair too close to the day of your wedding. A week gives your hair time to grow in a bit just in case your barber doesn't give you a perfect cut. And while it's fun to mix up your style every once and a while, your wedding day isn't the time to try a drastically new haircut. Leave the experimenting for after the honeymoon.​
Get a Professional Shave
​If you regularly shave, trim and maintain your own facial hair, now's the time to splurge on a hot towel shave. A barber will apply a hot towel before and after the shave which will open up your pores and soften the skin beneath for a smooth shave. It'll also moisturize your skin and cause less irritation (read: less chance of pesky ingrown hairs popping up). Going to a barber will also ensure you're getting the closest shave possible. For a clean, bare look, book a professional shave for the day of or the day before.​
Get a Manicure and Pedicure
​Your hands will never be photographed more than on your wedding day, so you should make sure they're looking their best. Go in to your nearest nail salon and unwind as a professional tends to your hands and feet, or give yourself a quick DIY manicure and pedicure at home. Shape your nail slightly with a nail file to smooth away any roughness and soften your cuticles with cuticle oil. If you've done this before, use clippers to remove any excess cuticle or just push them back if you're unsure. Finish up by moisturizing with a hydrating hand or body lotion and use a nail buffer for a subtle shine.​
Consider Self-Tanning
​If you want a more bronzed look, there's are a few ways to self-tan that won't leave you looking orange. Just remember, when it comes to self-tanner, preparation is key to achieving a natural, long-lasting result. Start at least two days before and exfoliate your skin to buff away any rough patches, and moisturize afterward to create a smooth canvas for the self-tanner to adhere to. Once it's time to apply your self-tanner, less is always more. Start off small and build up the tan as you see fit. It's much easier to apply more tanner for a more bronzed look than it is to trying to reverse it if you end up using too much.​
Get a Facial
​A facial is the perfect remedy for dry, dull or tired-looking skin. Think of it as a reset for any issues you'd like to address before you have a camera following you around all day. If you've never gotten a facial before, we suggest booking yours at least three weeks before your wedding day. This will help give your skin time to calm down if it becomes inflamed or irritated. If you regularly get facials, book your last facial a week before the wedding. A classic facial will address most issues, but you can research different treatments like silk peels for smoothness or microcurrent facials for tightening and firming, if you have more targeted concerns.​
Treat Yourself to a Massage
​Planning a wedding, no matter the size, is stressful. Do yourself a favor and make an appointment for a relaxing massage to help melt away any tension. Or better yet, book a couples massage for you and your partner as a prewedding treat. If a professional massage isn't within budget, go the DIY route for a romantic at-home spa night.
Don't Forget Oral Care
​Get those pearly whites extra white with a little help from whitening strips or LED whitening kits. You'll want to have a bright smile for all of your photos, so start any whitening treatments at least three months in advance so it has time to actually work. If you're headed to your dentist for an in-office treatment, two to three weeks in advance will suffice.​