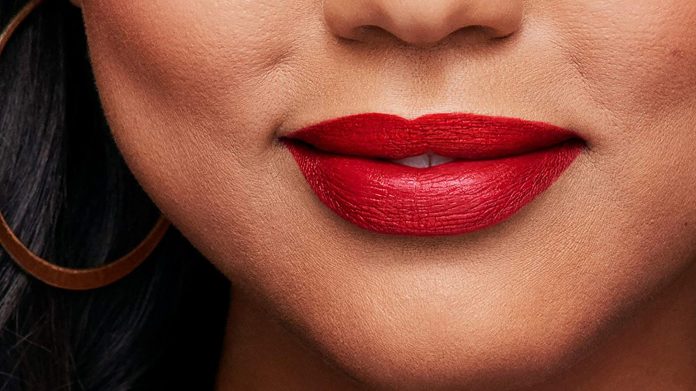 The world of beauty is not one to disappoint. It is always buzzing with the newest and coolest products and innovations that make everyday life fun and exciting with the promise of making you look and feel good. Here are some of our favourite picks from this month's new launches.
1) Kama Ayurveda Bringadi Hair Cleanser
After the cult-favourite Bringadi hair treatment that uses the ingredient bhringraj in an oil formulation, Kama Ayurveda introduces the power herb in a shampoo. If you are looking for the ideal haircare ritual, add this hair cleanser to your everyday routine. With a mix of bhringraj, amla (Indian gooseberry) and Indigo, it makes for a nourishing and volumising shampoo that helps with hair fall, flaky and oily scalp. What do we love about it? It is sulphate and paraben free and leaves you with super soft hair.
2) iS Clinical PerfecTint Powder SPF 40
We all have a reputation for being lazy when it comes to re-applying your sunscreen in the day. It disturbs your makeup and is just tedious. Enter, iS Clinical PerfecTint Powder with SPF 40, compact with a bristle brush, this matte finish, broad-spectrum sun powder was created for re-application. While zinc oxide is its hero ingredient that promises total protection, you can also enjoy the hydration of glycerin. It comes in 5 shades that blend well and suit different skin tones.
3) Simply Nam Hydrating Bio Cellulose 3 Layer Sheet Mask
Simply Nam introduces a unisex mask that is all about hydration, glow and rejuvenation. Your man won't need any convincing for this. Each mask consists of 3 layers—the middle layer (that goes first on the face) is a bio cellulose layer whereas the other two layers are there to hold in the moisture. With ingredients like aloe vera, licorice, witch hazel, sodium hyaluronate and peony root, the mask is soothing and works on repairing the damage.
4) Kérastase Chronologiste Serum Universel
Think glossy strands. Think smooth, shiny tresses. Think healthy hair. Consider this serum as your hair hero that not only lets your hair dip in luxury but also helps restore and revitalise the scalp and hair for renewed vitality. Inspired by caviar, it utilises biomimetic membrane technology to protect and maintain powerful actives like hyaluronic acid, abyssine and vitamin E. In a clear pump bottle with black caviar pearls, the serum encapsulates a silky white serum and individual pearls are realised with each pump for maximum efficacy. It can be used as a leave-in or an overnight serum and works on both, wet and dry hair.
5) Forest Essentials Shudhi Skin Clarifying Facial Spray
The feeling of those little droplets hitting your face on a tired, dull day are refreshing. But, doing that with clogged pores and acne? You might not enjoy the feeling. Keeping this in mind, Forest Essentials introduced a facial spray specially formulated for acne-prone and oily skin. With a blend of purifying neem, healing turmeric and vitamin-rich clove oil that help reduce acne, tighten pores, and alleviate inflammation for blemish-free, clear skin. These active botanical infusions are combined with cooling aloe vera juice and fresh vetiver root water to give the skin a hydrating boost.
6) Dromen & Co 3D Face Roller
For straight-up gorgeous skin, get your face rollers working. A 3D roller is your best bet for contouring, sculpting and relaxing your tired muscles. Dromen & Co's 3D roller comes with an ergonomic design that provides a 360 degree massage targeting all the areas of your face, collarbones and even shoulder blades. The protruding head helps with a firm lift and skin tightening.
7) Kosmea Rosehip Oil
Whether it is adding oil to your foundation or ending your day with a facial oil massage—essential oils can be used on any skin type and at any age. Australia's natural skincare brand, Kosmea launches in India with their best selling Certified Organic Rosehip Oil. With rose hip as its primary ingredient, it is power packed with fatty acids, vitamins and antioxidants—all of which help improve skin cell structure, prevents premature aging and offers a barrier against environmental damage.
8) Nykaa SkinRx 10% Niacinamide Seru
Science meets skincare with Nykaa's new SkinRx launch. Tapping right into specific skin concerns and skin types for both men and women, they have launched 4 gender-neutral serums with potent ingredients and concentrations. Our pick is the 10% Niacinamide Serum that specifically caters to pigmentation—one of the most common issues for Indian skin—and helps with blemishes and fading dark spots.
9) Etude India Glass Rouge Tint, Sunset Glow
The lip tint family now has a new member in a glossy formulation. The Glass Rouge Tint by Etude is a lightweight, non-sticky tint that combines the moisture of a gloss and gives you a tinted ombre pout. Made with 10 essential oils—apricot, camellia, jojoba, rosehip—it hydrates the lips and also makes the colour last longer. Available in 8 shades to leave you with a glassy and translucent glow on your lips.
10) Arata Hydrating Face Serum-Cream
Are you a minimalist or a maximalist when it comes to your skincare? Are you looking to cut down the clutter? Add this serum-cream to your cart. Arata launches its skincare range with 100% nature-derived ingredients and vegan formulas. This face serum-cream with a blend of potent essential oils (lavender, carrot seed, evening primrose) seems to do the trick if you are looking for hydration, lesser pores and younger looking skin. Massage it onto your face day or night and this multipurpose product will leave your skin feeling dewy, non-greasy and moisturised.