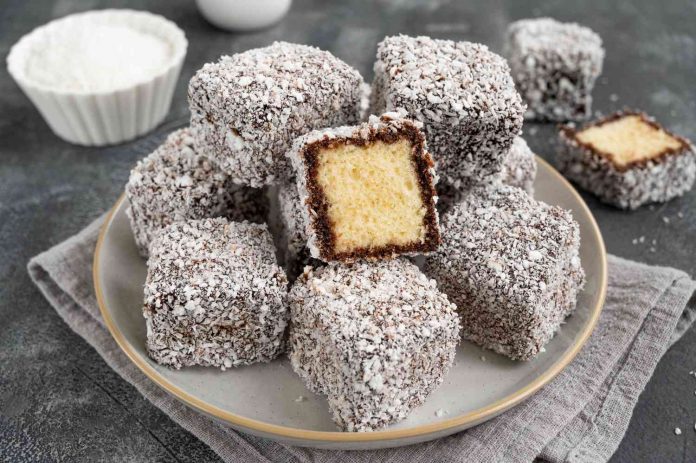 Every country has a host of snacks that keep locals going between meals. In fact,
it's fair to say that these delicious creations exist not just to stave off hunger but also to put a smile on our faces.
Whether it's breads, biscuits, buns, sausages or salted fish there's something to tempt everyone, whatever the nation.
Argentina: alfajores
Alfajores are popular across South America though it's Argentina that lays claim to being the largest consumer of these crumbly biscuits. They are made in various ways – some with cornflour while some are more buttery – and come with all sorts of sweet fillings, including dulce de leche and jam. Though not strictly Argentinian, alfajores are unofficially the country's biscuit of choice and are eaten at all times of the day.
Australia: lamingtons
Named after the Governor of Queensland Lord Lamington (1896–1901), or possibly his wife, legend has it that this chocolate-coated sponge cake adorned in desiccated coconut was created by the couple's French chef Armand Galland to feed unexpected guests. 'Lammos' are so revered in Australia that 21 July is now National Lamington Day.
Belgium: speculoos
Belgium is the home of frites and Belgian waffles, both of which can be easily sampled in other countries. But there is a less well-known snack beloved in Belgium called speculoos – these are crispy, spiced biscuits linked to St Nicholas Day (6 December). The city of Hasselt is particularly renowned for its varieties.
Brazil: coxinha
Crunchy, soft coxinha are chicken croquettes found throughout Brazil. Shaped like a ball or a teardrop (to resemble a chicken's thigh) these moreish fried snacks consist of a shredded chicken and cream cheese filling surrounded by dough coated in breadcrumbs.
Canada: poutine
Canada gave the world poutine, for which lovers of carb-rich comfort dishes will be eternally grateful. This dish of French fries topped with cheese curd and gravy is only around 60 years old and originated in Quebec. Today it's eaten all over Canada in cafes, fast food joints and at sporting events.Chile: completo
Many countries have taken the hot dog and made it their own. Chile's take is the completo, a large hot dog topped with chopped avocado, tomatoes and lots of mayonnaise. Alternative toppings include green beans, sauerkraut, sauce américaine, fried onions, fried eggs and fries.
China: tanghulu
Choosing just one Chinese snack is nigh impossible, but tanghulu is as good and as ubiquitous as any. Candied haws (a type of fruit) are coated in red sweet-and-sour sugar syrup then skewered. They're quite a sight and the hawkers who sell them are easy to spot.
Colombia: pan de yuca
Pan de yuca or Colombian yuca bread is a melt-in-the-mouth cheesy bread made from cassava starch. It's attributed to southern Colombia but found all over the country in various shapes and forms and is eaten on its own, or with cheese or dips, and preferably hot.
Egypt: kunafa
Kunafa is a cake made with a fine noodle pastry and a cheese or cream filling. A sugar syrup is then poured over it before serving. The sweet is especially liked during Ramadan across the Arab world. Although it isn't strictly Egyptian, the country's own version is much loved by citizens.
France: pain au chocolat
There's no shortage of snacks in France thanks to the innumerable patisseries. One speciality synonymous with the country is the pain au chocolat, a light pastry of flaky dough with a dark chocolate filling. It's eaten at breakfast or as a mid-morning snack.
Germany: currywurst
The currywurst is fast food at its heartiest. Consisting of a steamed then fried bratwurst (pork sausage) seasoned with curry ketchup and sprinkled with curry powder, it's usually served with fries. It's easily one of Germany's favourite bites even though the recipes is less than 100 years old, having appeared just after World War II.
Iceland: harðfiskur
Largely regarded as Iceland's favourite snack, harðfiskur consists of strips of dried, salted fish spread with butter. It's not only crunchy and savoury, making it the Icelandic equivalent of potato chips, but rich in protein and Omega-3.
India: pani puri
There are countless snack options in India, each one as mouthwatering as the next. Pani puri is also called golgappas, among other names, and the dish varies depending on the region. A typical pani puri is made from puffed, hollow dough stuffed with tamarind water (imli pani), tamarind chutney, chaat masala, chilli, chickpeas, potato and onions.
Indonesia: kue cubit
Kue cubit is a common snack made is special molds and sold by hawkers in markets and around schools in Indonesia. These little cakes – which some swear taste better half-cooked when they're almost runny – are traditionally topped with chocolate sprinkles but nowadays come in several flavors.
Israel: Bamba
Bamba, a peanut butter-flavored snack made from puffed maize, is so loved in Israel – where it's synonymous with childhood – that the brand supposedly dominates an estimated 25% of the country's snack market.
Italy: arancini