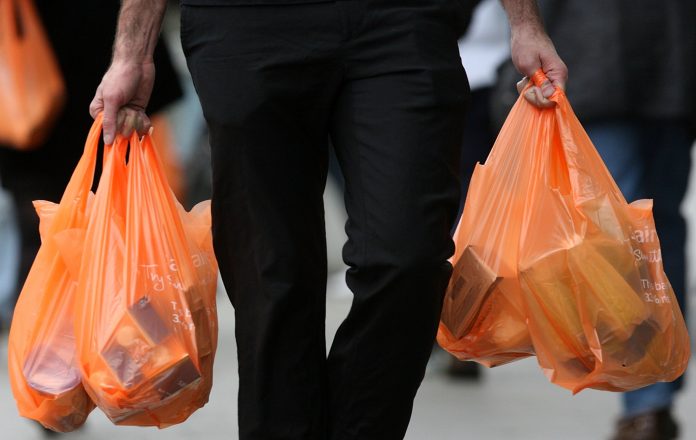 Plastic and plastic-based products have become a part of our daily lives as it is durable, flexible, water-resistant, lightweight and more convenient to carry everywhere. Plastic bags take a huge toll on our planet, as they contain some harmful chemicals such as BPA(Bisphenol-A). Similarly, burning plastics may also lead to increased exposure to toxic chemicals and carcinogenic substances which increase the risk of life-threatening diseases such as respiratory disorders and cancer.
Plastics are non-biodegradable, they choke rivers, oceans, clogs drains, causes floods, pollutes land, water, soil, and air. Plastics also pose a huge threat to human and marine life. Therefore, this increases the need to find a few innovative sustainable alternatives that can help reduce the production and excessive use of single-use plastics.
Behind every piece of littered plastic debris, there is a human face. In order to save human life and our planet against life-threatening plastic bags, here are seven environmental friendly alternatives that can help you say 'No' to plastic bags. So, keep in mind to carry these eco-friendly bags before you go out shopping.
Trendy Eco-fashion Bags:
A) Canvas Bags
Canvas bags are thicker and stronger alternative to plastic bags. They are extremely environment-friendly and of course, are easily available in the market. They are made of cotton, organic cotton, and even hemp. Canvas bags are more durable and come in all shapes and sizes. In comparison to the traditional cotton bags, these bags are lightweight and cost-effective. These bags can be washed regularly and reused as many times as you want. If you are looking to buy new market bags, then opt for these gorgeous canvas bags that are sturdier than plastic, which is so much better for the environment.
B) Denim Bags
Denim bags become the next big trend instead of plastic bags. They are durable, easy to carry, and are available in a wide range of shapes and sizes. In comparison to the plastic bag, denim bag can hold a lot more quantity. These bags are easy to wash and preserve for a long time. You can also stitch your own denim bag using an old pair of jeans. So, grab those fashionable denim bags and move out in an eco-friendly manner.
C) Jute Bags
Jute, the golden fiber has gained huge popularity around the world because of its biodegradable quality. In comparison to plastic bags, jute bags do not produce toxic gases and fumes when burnt. Because of these eco-friendly properties, jute bags started flooding the market as soon as people realized about the harmful effects of plastic. Jute bags are available in a huge variety of designs, colors and for various purposes from gunny bags and sacks to handbags and shopping bags. Jute bags not only help in decreasing environmental pollution, but also decreases the demand for plastic bags. So, Go Green!
D) Paper Bags
Paper bags may not be as durable as your denim or jute alternatives, but they are an excellent way to reduce the impact of plastic on the environment. With the ban on polythene bags in many countries including India, bags made from paper, especially newspapers have become a good choice as a cheap alternative to plastic shopping bags. Paper bags are 100 percent biodegradable, recyclable, and reusable. With these beneficial properties, they are extremely eco-friendly and also safe for children to use. Easy-to-store paper bags come in a variety of colors. They are highly recyclable and contain no harmful components that can pose a health hazard. These bags can be used as grocery bags, lunch bags, and merchandise bags.
E) Water Hyacinth Bags
Water hyacinth is an aquatic plant which contains fiber that is used to make various items including bags. Its stems are dried, and the fiber is used to produce bags that act as an excellent alternative to plastic. It can also be used to make biodegradable plastic as it contains a high content of carbohydrate. Water hyacinth bags may be quite expensive, but worth spending money on it. Innovative artisans make the bags in a wide variety of hues and styles, these bags also come with leather additions. If you prefer sustainable fashion, then water hyacinth bags can be one of the right choices.
F) Crochet Bags
Crochet bags made of yarn or wool. They are easy to make and inexpensive. With some wool or a variety of eco-friendly yarns and a crochet needle, you can also create your own crochet bag. Crochet is a process of creating fabric by interlocking loops of thread, or strands of other materials using a crochet hook. These bags can be a great way to embrace your creative and imaginative side. The presence and use of polythene bags reduced the demand for crochet bags. Implementation of the ban on polythene bags will rekindle this innovative industry.
G) Muslin Bags
Muslin bags are cost-effective, sustainable, efficient, and reusable. These bags are well stitched, and strong drawstrings close them safely. Muslin bags can easily adjust to the shape of products put into them. They can be used for multiple purposes such as for storing flour, sugar, salt, fresh fruits and vegetables, and other bulk substances. The bags can be easily cleaned and washed by just rinsing them in cold, soapy water. With these sustainable properties, muslin bags can be helpful in meeting all of your storage needs.
Eco-friendly bags can be the best solution to fight against plastic pollution. Therefore, lets us make a decision to use these eco-friendly bags to protect our health and environment by creating a better and safer place for future generations.