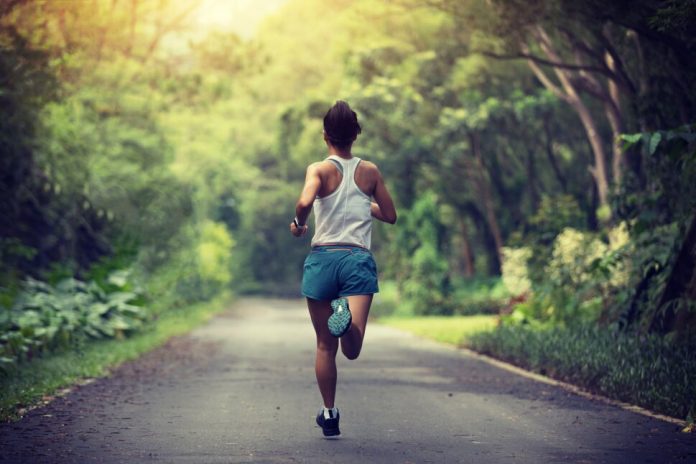 Weight loss from walking: Walking is also a type of exercise, which helps in reducing weight. According to a study, brisk walking burns calories faster and burns fat. By following a few tricks and techniques, you can burn more calories with each walk.
Weight loss from walking: If you think that you do not exercise at all, then you are wrong. Walking is also a form of exercise. Walking daily has many health benefits and can also help you lose weight. However, to really get all the health benefits and lose weight, you should practice a little intense walking. A study in the Journal of Exercise Nutrition and Biochemistry showed that walking burns fat and helps reduce waist circumference in women. By following a few tricks and techniques, you can walk effectively to burn more calories with each walk.
Brisk walking in intervals
This is a popular technique that you must have seen many people follow for a walk in the park. In this, you walk at a normal pace for about 10 minutes in the beginning, then you start walking fast for 2 minutes. After that, you start walking back at your regular pace. This allows you to burn more calories very quickly (without feeling too tired).
Exercise in between
walks Sometimes, just a simple walk can bore you. Incorporate some bodyweight exercises while walking to make things more interesting and burn fat. You can do a session in the middle of your walk routine. Some exercises you can try are lunges, squats, pushups, kick-backs and high knees. By doing these, the heart rate will increase in a healthy way and will also help in working those muscles which are not used much while walking.
Walk on Inclined Surfaces
If there are hills around your house, then climb it. If you go to the gym, walk on the Inclined Treadmill. You can also climb stairs at home. The point is that walking should be more challenging. This helps you burn a lot of calories and tone your legs. You climb hills to make walking more challenging. Practice walking on an inclined surface 2-3 times a week.
Increase the number of daily steps
To keep a healthy body and a healthy heart, you should walk 10,000 steps daily. Increasing the number of daily steps will help improve your stamina, allowing you to walk with more energy and burn more calories. A 2016 study also found that walking 10,000 steps daily can reduce weight. You can use a fitness band, phone app or smart watch to track daily steps.