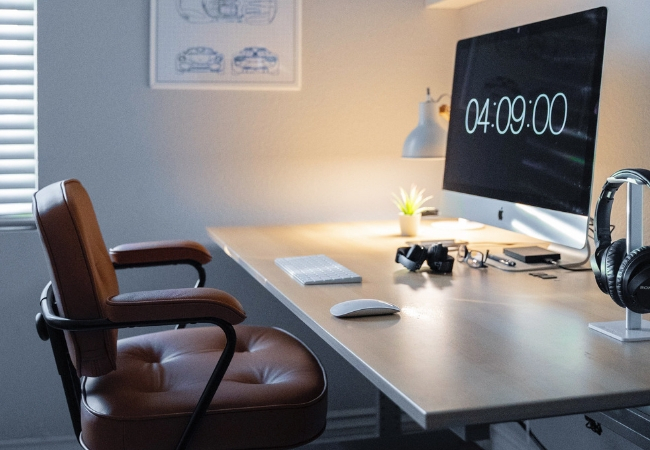 Office is like any other work environment that may present potential health and safety hazards.  Office work station safety can be achieved when employees at all levels of the organization work together.
A successful safety program is one that encourages employees to safe practices throughout the working days. Office Safety program is to provide guidance to office managers and office staff.
Inadequate environmental conditions such as noise, temperature and humidity, may cause temporary discomforts.
Here are few office work station safety ergonomics
Use good posture. Try not to slouch. Instead sit up straight with your feet on the floor. Move your chair as close to your work station as possible to avoid leaning or reaching.
One chair does not fit everyone so make sure that you find a chair that suits you.
Your feet should not be dangling when seated. If your feet don't comfortably reach the floor use a footrest or lower the keyboard and chair.
When using keyboard make sure that the arms is supported at all times. Place the keyboard directly in front of the computer screen so that you do not have to turn your head and neck.
The computer screen should be placed directly in front of you and the monitor should be no higher than your eye level.
Keep the keyboard and mouse close to you to avoid over-reaching which could place a strain on your shoulders and arms.
Avoid placing the monitor near a window or a bright background as this could cause glare on the screen leading to eye strain.
Office work station ergonomics is a study of peoples working conditions. Its aim is to improve effectiveness in working environment for maximum productivity and efficiency.