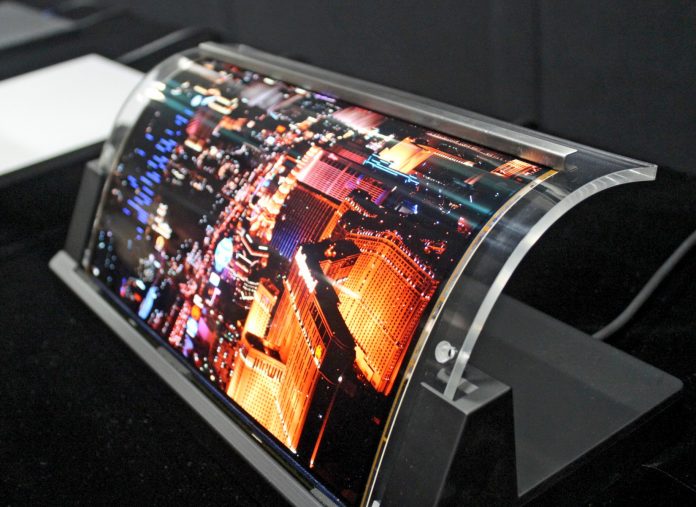 TOKYO — The world's first organic light-emitting diode panels produced by inkjet printing have finally hit the market. JOLED, the Japanese maker of the unique panels, is sending its initial shipment to Sony for use in medical monitors.
The company, established in 2014 by Panasonic and Sony, is looking to carve out a place in the burgeoning OLED market currently dominated by South Korean manufacturers.
Lack of funds, however, could hamstring JOLED's efforts to mass produce its product.
10 years in the making
JOLED's panels are made using inkjet printing, a breakthrough that markedly reduces manufacturing costs. Research and development into the process was launched by Panasonic about 10 years ago.
It differs from the technique used by the Korean companies which involves thermal evaporation in a vacuum. Inkjet printing is considered more difficult, but will be cheaper if successful.
"We now are off the starting blocks" as regards production of printed OLED panels on a commercial basis, said Yoneharu Takubo, chief technology officer of JOLED, at a press conference in Tokyo on Tuesday.
"Our strength lies in being the only company that has the all the component technologies for producing printed panels under one roof," Takubo said.
The panels are relatively lightweight and exhibit excellent color reproduction, making them well-suited for a wide range of devices and environments, like broadcasting equipment, rail cars and aircraft.
"We may supply them to TV panel makers as well," Takubo said.
Funds needed
The company's ambitions, however, are being threatened by a lack of funding. JOLED initially planned to begin commercial production with financial support from Japan Display (JDI), a major liquid-crystal display maker with a stake in the company. But JDI has shelved its pledge due to its own financial crunch.
JOLED is now trying to raise funds on its own, aiming for an infusion of 100 billion yen ($892 million) from Japanese investors.
The company wants to complete fundraising by the end of March 2018, Takubo said. But apparently there have been problems, as another JOLED official revealed that they had originally hoped to secure needed funding by October 2017.
In addition to production of OLED panels, JOLED plans to offer its manufacturing technology, materials and equipment to other panel makers. "We are already receiving inquiries from Chinese makers and others," Takubo said.
Before this, however, the company will have to establish its own mass-production technology.
JDI and its affiliate JOLED share notable similarities. Each was formed by integrating the display panel businesses of major electronics makers, and each received funding by the state-backed Innovation Network Corp. of Japan.
JDI is the child of Hitachi, Toshiba and Sony. While JOLED enjoys a more favorable business climate, both companies remain dependent on outside financial support.
The Japanese display panel industry is undergoing seismic changes as it transitions from LCD to OLED.
JOLED President and CEO Nobuhiro Higashiiriki, who also chairs JDI, now finds himself tasked with directing two companies in what is shaping up to be a fight for life in the competitive and crowded OLED market.