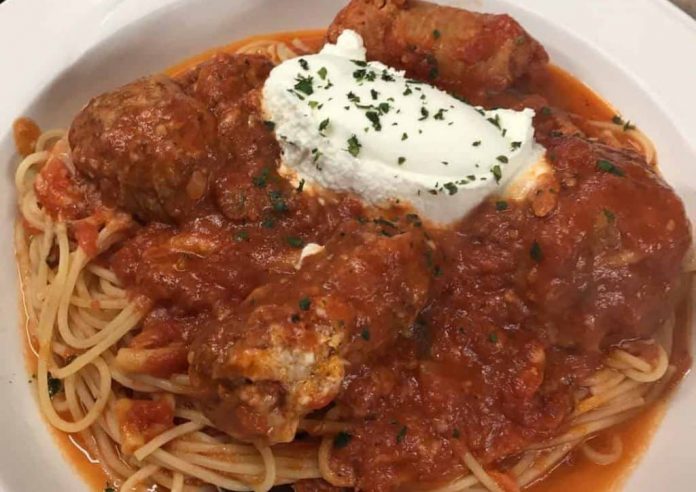 Over the years, New Jersey has become famous for "our food" – at least we in Jersey think so!
We sat down to come up with a list of the most famous New Jersey food. Food that people in New Jersey love – and we call "our own." You may agree or disagree with this list – and we welcome your input to a possible follow-up.
I'm hungry – let's get started.
1. Jersey Tomatoes.
When it's that time of the year, you know when to run out to your garden, or to the nearest produce stand. Slice one of these tomatoes to go on your sandwich, put it in a fresh Caprese salad, or just grab it and eat it like a delicious juicy apple!
2. Jersey Corn.
It's white corn, and we love the sweetness!
3. Blueberries.
Other states may claim to have the best blueberries, but they're lying! Hammonton, New Jersey is the undisputed blueberry capital of the world!
4. Cranberries.
Those pine barrens are home to quite a few cranberry bogs. Have you ever taken a drive near the bogs at harvest time? The Chatsworth Cranberry Festival is a must-go each and every fall!
5. Pizza.
It's not New York pizza – it's New Jersey pizza. Who doesn't want a slice right now? In the summer, on any boardwalk, you can't resist it! (We could have made Tomato Pie a separate entry, but we're keeping it here, in the pizza category.)
6. Taylor Ham/Pork Roll.
Whichever one you choose, it says, "Jersey." This is how we roll!
7. Cheesesteak.
No Philadelphia, we have the best. Over here.
8. Salt Water Taffy.
Where else but New Jersey? There ain't no salt water in the Great Lakes, that's for sure!
9. Disco Fries.
Maybe not the most nutritionally beneficial food on this list, but when you swing by the diner after the bars have closed down, there's nothing better, and there's nothing more Jersey!
10. The Sub Sandwich.
Sure we could have lumped in the Cheesesteak with the Sub Sandwich, but we'd rather not. You haven't had an Italian Sub until you've had one from White House Subs in Atlantic City. (Yes, we're using a photo of the old sign.)