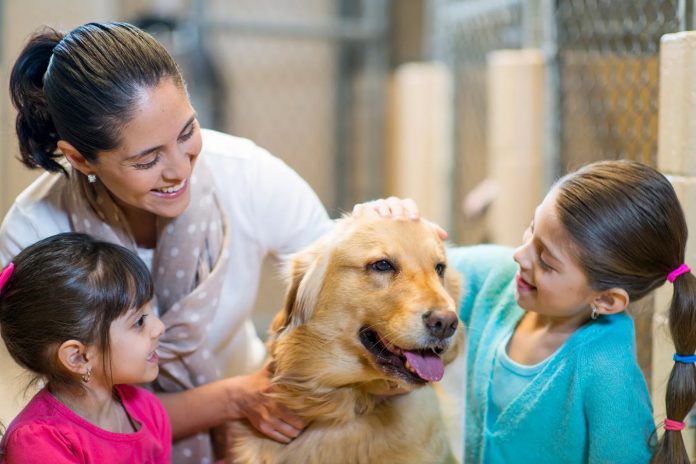 Welcoming a puppy or dog into your home is easier when you have a few must-have pet supplies on hand. Our guide helps you explore the essentials for creating a space your new fur baby will love.
A)Welcome your new dog:
Congratulations on finding your new best friend! Whether you're new to dog ownership or this is your very first spin at pet parenting, we're here to help.
Welcoming a new family member into your home is an exciting time. But remember that the transition from familiar to fur-ever can be stressful for your new addition-especially if other pets are already living in the home. That's why we encourage you and your family to maintain a calm and confident demeanor when bringing your new friend home.
Before you pick up your new dog or puppy, try to have a few basics on hand to make for a warm welcome: dog food, pet treats, food and water bowls, a dog bed, a leash, harness and dog collar. Pet toys are great, too, to help your new pet ease into their new world with fun and play.
B)Let sleeping dogs lie-in a new dog bed:
When their energy is drained and it's time for your four-legged friend to get some rest, it's important that they know their place. That's why a pet bed, dog kennel or doghouse is essential. For the extra ambitious, you can even build your own doghouse.
Giving your dog their own place reduces stress, even if they're allowed to sleep in your bed. After all, they sleep anywhere between 12 and 18 hours in a 24-hour period, so a cozy space for a nap is just what the veterinarian ordered.
Plus, bedding for dogs supports their joints and keeps them warm (or cool) depending on the season. For truly pampered pooches, heated pet beds and cooling pet beds are available to help your dog regulate their body temperature for more comfortable rest. These specialty beds are especially helpful if you plan on leaving your pet outdoors for an extended period.
C)Keep your new pet clean and Healthy:
As a pet parent, you want to keep your dog or puppy happy and healthy. In addition to quality dog food and a dog food storage system, pet grooming products and products for preventive care are essential.
Shop for a gentle shampoo for baths, tear-free if you'll clean your dog's face. A conditioner helps detangle longer coats and soothe itchy skin. Dog nail clippers keep your pet's nails tidy and reduce the risk of damage to flooring or furniture. Don't trim your dog's nails too short as it can cause pain and excessive bleeding. If in doubt, defer to a professional for nail trimming.
To protect your pet's skin and health from parasites, use a preventative drop product. Before using flea, tick or heartworm prevention products, speak with your veterinarian about the correct dosage and whether a product is a good choice for your pet. For a surface solution, flea collars are also available.
With a little bit of preparation and a whole lot of love, you'll have a happy home that your new fur baby is sure to adore.