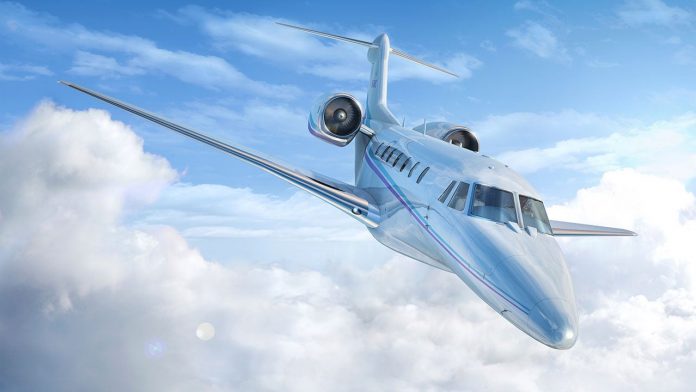 Flying commercial has never been fun — long lines, crummy airports, bad food — but it's gotten worse in a post-vaccine climate, as nervous passengers once again take to the skies in a new world where the rules are constantly changing.
For those who are able, chartering a plane is a more attractive (and seemingly safer) option. It's also pricier than ever — assuming you can secure a plane at all.
June was the busiest month for private-jet travelers in 15 years, while July and August surpassed record-setting levels of the same month in 2019, according to aviation business intelligence firm Argus TraqPak. Another aviation research firm, WingX, says business jets have flown 70 percent more in 2021 than in 2019.
"When a plane is flying more, it breaks more," explains Kevin Diemar, owner and CEO of private jet broker firm Unity Jets. "What would typically take a day or two to repair now takes the plane out of service for a week or so, since supply is more constrained."
In addition, Diemar says, pilots and staff are being pushed to their limits.
Don't expect this trend to end soon, even as prices for bookings skyrocket. Prices are up 30 to 40 percent over last year, according to Diemar.
"I tell people that if they are willing to sell me their Hamptons home for the same price as they bought it 24 months ago, I'll take it," he quips.
Meanwhile, Leona Qi, president of VistaJet US, says that 71 percent of her company's incoming requests are from passengers who have not regularly used private aviation before.
"Unfortunately, there are just too many people and not enough planes … and this can't be solved overnight. And even if it could, there's no one to fly them. There will be disappointed travelers."
Kevin Diemar, CEO of Unity Jets
They'll eventually return to legacy airlines for busy routes, like New York to Miami, but for trickier trips, such as the East Coast to Aspen or to St. Barths, expect this to be the new normal.
That's not to say that it's impossible to hire a jet, but avoid the busiest travel days, like Dec. 26 and Jan. 2 — especially if you're using fractional ownership companies like NetJets or subscription models like that of VistaJets, whose demand may outpace supply.
And book early. Subscription jet company Magellan is asking members to lock in itineraries through March 22 now, with the comfort in knowing they can cancel or make changes up to a week before a high-volume travel day. Finally, don't forget to manage your expectations.
"The airlines have done a good job of not spreading COVID, but if you can afford it, flying private avoids all the hassle," says Unity Jets' Diemar. "Unfortunately, there are just too many people and not enough planes … and this can't be solved overnight. And even if it could, there's no one to fly them."
In other words, he says, "There will be disappointed travelers."