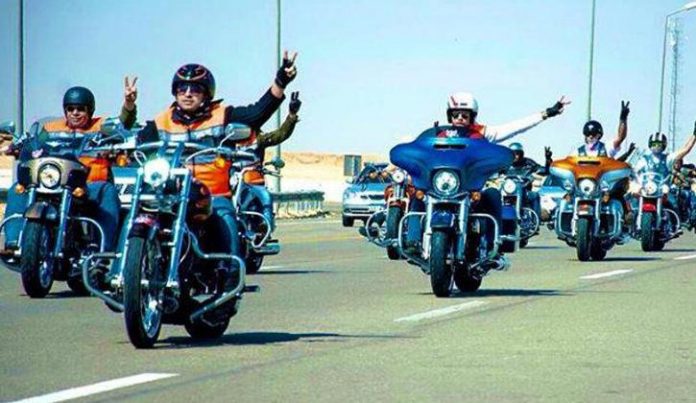 Going by the age old maxim, nothing gives you adrenaline rush, as much as biking does. Besides, if you're one of those biking enthusiast, already bitten by the bug of riding as long as you must, then I am sure you know what it feels to cruise into eternity, without being limited by space and time. There are several like you and me, who come from different walks of life, united by a singular passion for riding. These individuals then tend to form a bikers group; either to participate in rallies, or dirt biking. The others need no competition to prove their love for their passion. All they come together is to relish the joy of riding. Listed below are the names of the top bike riding clubs that, over the years, have managed to carve out a niche for themselves.
Royal Mavericks: The group comprises over 2000 members, who are avid lovers of their Royal Enfield bikes. The sole criterion to being a part of this club seems to be owning a bike from the aforementioned brand. The community tends to organise breakfast excursions during the weekends.
HOG- Harley Owners Group: As interesting as it sounds, Harley Owners Group is for all those who are passionate about riding a Harley Davidson and for those who like them too. Inevitably, there are more people in the country who tend to like a Harley Davidson compared to the ones who own them. Thus, getting into the club might just be getting a tad difficult. Since owning a Harley is easily accessible now than it was a few years ago, we're guessin
that this could be one of the fastest mushrooming groups in the country.
Free Souls Rider: This particular group does not require of its members to own any particular brand of bike. To add to the tally, Free Souls Riders promotes the intricacies of safe biking. This bikers group is more about its tryst with the excursions it undertakes during the weekends around the hills and other places of scenic beauty. To be an integral part of this group, all you need to do is log on to their website and do as directed.
Motorhead Motorcycle Club: The slogan of this group is 'Ride Till I Die' and almost every member wishes to follow this, to the hilt. The group is dedicated to fans who are die-hard lovers of riding. While it encourages its members to own a cruiser allowing them to undertake long distance journeys, it by no means is mandatory.
In case you wish to be a part of any of the aforementioned groups or share your experience of being a part of the other groups, you could download the app named 'Trails Of India' via Google Play Store and iOS App Store and set off for one of the most riveting journeys of your life.