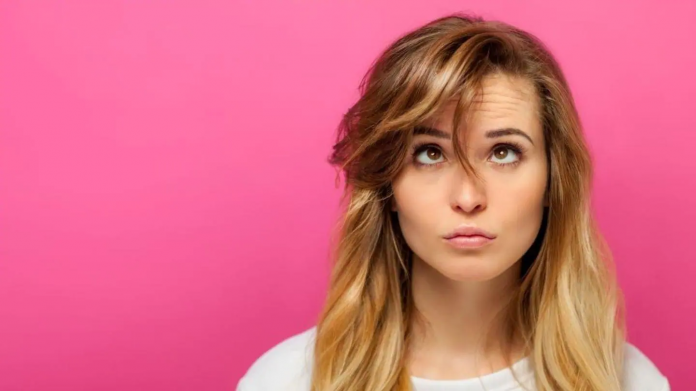 Dandruff is the common problem caused by bad shampoos. But you can easily treat dandruff at home with some home-based ingredients like apple cider vinegar, baking soda, curd and much more.
Mainly dandruff is caused by poor brushing and bad shampoo habits. Sometimes a dry skin, stress and improper diets can also lead to this trouble. But you can cure this at home by using simple stuff from your kitchen without spending money at a salon or using harmful chemicals.
Here are ten simple ways to get rid of dandruff at home:
Coconut Oil & Lemon Massage:
Coconut oil and lemon juice are two things which keep your hair healthy. While the first one nourishes your hair, the other one helps you to treat dandruff.
Heat two tablespoons of coconut oil, mix it with equal amounts of lemon juice, massage your scalp gently, rinse off with a shampoo after 20 minutes.
Fenugreek Pack:
Soak some fenugreek or methi seeds in water overnight, drain the leftover water and mash the softened seeds into a paste, apply it on your scalp for an hour before you rinse it off with a mild shampoo.
Curd:
The curd is a good remedy for treating dandruff. Stir the curd to get it in a paste form and apply it on your hair for an hour. After the specified time, wash it off thoroughly.
Baking Soda is a Great Home Remedy for Dandruff:
Baking soda can get you away from this trouble. Wet your hair slightly, rub a spoonful of baking soda on your scalp for a period of 60 to 90 seconds and then wash it off.
Tea Tree Oil:
Tea tree oil is another way to cure dandruff at home. Pour a few drops of tea tree oil on your scalp and spread it evenly for about five minutes.
 Apple Cider Vinegar:
Mix apple cider vinegar with water and apply it on the hair after a regular wash for some 15 minutes, then rinse it away, you will see a good result in getting rid of dandruff.
Henna or Mehandi:
Henna makes your hair soft. Mix it with tea liquor, curd and a dash of lemon juice and after eight hours apply it on your scalp and hair.
Neem Juice:
Neem has anti-bacterial properties which can kill dandruff. Apply this after making a paste by grinding in a food processor for 10 minutes or so.
Multani Mitti Hair Pack:
Make a paste using multani mitti, water and a dash of lemon juice. Apply it for twenty minutes and say goodbye to dandruff.
Orange Peel Pack:
Crush the orange peel in a food processor and squeeze in some lemon juice too. Grind both the ingredients into a paste and apply to your scalp for 30 minutes.