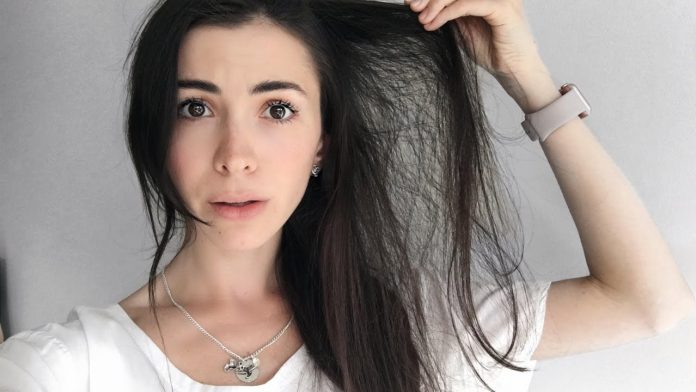 The hair fall is a very common problem. There are multiple reasons including unhealthy diet which can cause hair fall. No one can deny the fact that taking care of the hair is the most vital task.
Everyone desires for long and healthy hair as it adds charm to the beauty of men and women. No one can ignore the fact that taking care of the hair is the most vital task. We try to get healthy hair but due to pollution and unhealthy food, it becomes difficult to maintain the same and majority of people face hair fall.
Let's have a quick look of how can we tackle the problem of hair loss:
Avoid Direct Exposure to Sunlight:
The direct exposure to sunlight is harmful to hair as it extracts the natural oil from the hair and makes them dry leading to rapid hair fall. So girls, carry your umbrella while you step out during day time or cover your hair with a stylish hat.
A Balanced Diet:
The unhealthy diet can also cause hair fall. Everyone should eat foods, which are rich in proteins and vitamins to avoid hair fall. Right from green leafy vegetables, nuts, milk to fish, eggs, bacon should occupy the major part of your meal.
Avoid Washing Hair with Hot Water:
Hair loses its moisture when you wash it with hot water and it is one of the major reasons for hair fall. So, avoid washing your hair with hot water even in winters.
Reduce the usage of Shampoo and Chemical Products:
Shampooing your hair daily will only your hair more dull and dry. Too much of shampooing remove the natural oil from the hair which makes our hair puffy and unattractive.
5.Avoid Using Too Much Equipment While Styling:
Heating machines, straighteners, curling machine contribute enough to make hair loosen its grip from the scalp. So, minimise their use as much as you can. It's advisable to use them occasionally.
 Say Yes to Hair Conditioners:
Start using hair conditioner once you are done with the shampooing part. Conditioner provides a soothing effect to the hair making them manageable and attractive. Be wise while choosing the right conditioner for your hair. In case you have extremely dry hair, apply the conditioner overnight to let it settle and wash it with cold water in the morning to avoid hair fall.
Deep Conditioning With Hot Oil:
Hot oil not only nourishes hair but also repairs them and adds the lost shine in them. It's advisable to at least apply oil twice a month to get the best results.
Massage With Olive Oil or Coconut Oil:
Massage your hair gently with olive oil or coconut oil and leave it overnight for best results and wash it off in the morning with lukewarm water.
Vinegar-The best hair conditioner:
Apple cider vinegar is the best natural conditioner that adds shine to your hair making them strong and silky. It also helps in eradicating dandruff from the roots.
Avocado:
Avocado is the best fruit for hair nourishment. Mixed it with banana and mayonnaise, apply the mask onto your hair and wash it off with lukewarm water to restore the smoothness.
Usage of Eggs:
Eggs have high nutritious value enriched with protein. It not only helps in making the hair stronger but also helps in maintaining their shine. Add 2 tablespoon of olive oil with 2 cracked eggs and 1 teaspoon of vinegar. Apply the mixture onto your hair and wash it off with water to get the best results.