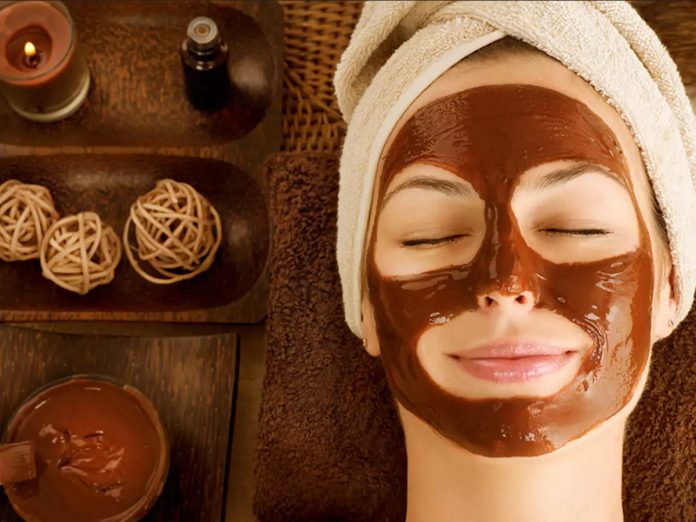 Dark chocolate is a rich, bitter chocolate that is typically made of cocoa solids, sugar and cocoa butter (and doesn't contain any milk). The percentage of cocoa affects the flavour and bitterness.
There isn't a minimum amount of cocoa that needs to be present for the chocolate to be labelled 'dark', so you typically find dark chocolate containing anything from around 50% cocoa all the way up to 100%. Most brands contain 70%, 85% or 90% cocoa.
Most people love chocolate and when it comes to dark chocolate it tastes heavenly and also improves your mood. But  did  you  know  that  this  amazing  food  has  a  lot  of  skin benefits when applied on the face. Yes, it's true! dark chocolate contains flavonoids and polyphenols which are antioxidants that protect your skin and help reduce lines and wrinkles.Dark chocolate provides the greatest health and beauty benefits.
When  purchasing  chocolate,  be sure  to  check  the  ingredients  on  the label.  If the ingredients show sugar or  milk first, you are not getting a high enough cacao content to reap the benefits. Try to purchase chocolate with a high cacao content – at least 70%.
A)Dark Chocolate Cane Sugar Sea Salt Mask
Ingredients:
2 bars of dark chocolate
2/3 cup of milk
Sea salt
3 tablespoons of cane sugar
Instructions:
Heat dark chocolate in a double boiler for about 3 minutes.
Mix sea salt, cane sugar, and 2/3 cup of milk in a bowl.
Remove melted chocolate from heat. Mix melted chocolate with salt/milk mixture.
Allow to cool and apply on face while cool but not hardened.
Leave on until it hardens and wash off with lukewarm water.
B)Dark Chocolate Honey Mask
Ingredients:
1/8 cup pure, organic honey
3 – 5 squares dark chocolate, melted
2 teaspoons ground oatmeal (you can grind it in a blender)
1 tablespoon plain, Greek-style yogurt
Instructions:
Mix all ingredients into a smooth, creamy paste.
Massage into face in a gentle, circular motion.
Leave on 15 minutes and rinse thoroughly with warm water.