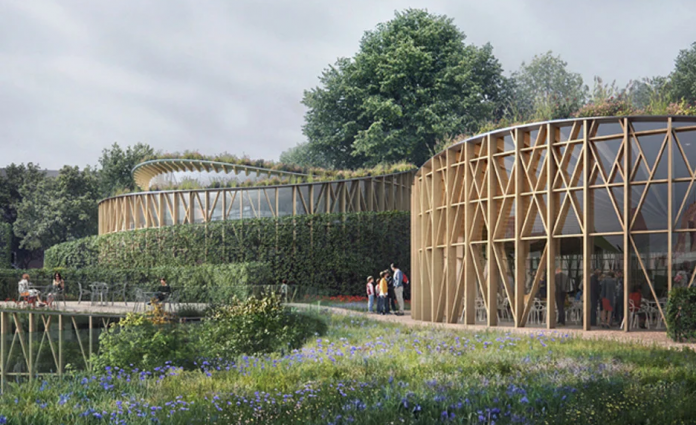 A new Hans Christian Andersen museum is due to open this summer in Odense, where the world-famous Danish author was born. The aim of H.C. Andersen's House is to rethink how the story of the fairytale writer's life and work.
His most well-known works include : The Little Mermaid, Thumbelina, The Little Match Girl, The Snow Queen and The Ugly Duckling. H.C Anderson's fairytales have inspired many ballets, films and plays. For example, some people may not know that Disney's Frozen was inspired by H.C Andersen's The Snow Queen.
Visiting Odense:
The architects aim to bring to life Andersen's fairytale worlds, "where a small world suddenly expands to a bigger universe" Kengo Kuma, the architect explains.
During your visit, you will find interactive exhibitions, a children's universe and a café. You can also admire some of the author's original paper cuttings, including the oldest known to exist, some of his old belongings such as his old top hat and luggage. You can even visit a replica of his studio which he kept in Copenhagen. The museum uses its architecture, light, sound and images to evoke the sensation of falling into one of Andersen's fairytale worlds.
This new museum is not the only tourist attraction in town. The museum has different bronze statues of the author. Also you find his colourful characters that brought to life throughout the city. In August, you could even attend the week-long festival dedicated to the author, which is mostly free.
This immersive museum covers up to 9000 square meters. It is divided into gardens and one main building. Three of its floors are in underground, which looks fairytale-like nature. To add to its uniqueness, the exhibition leads to Hans Christian Andersen's childhood home, which is still furnished. Odense is the birthplace of this renown author, who lived there until the age of 14, he left for Copenhagen in order to make his fortune.