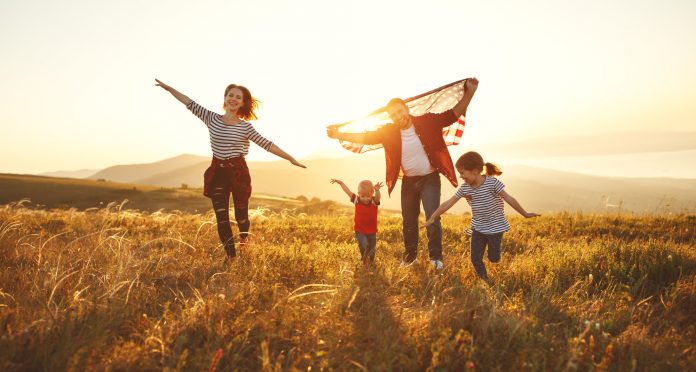 Outdoor Family Fun: Ultimate Guide to the Best Outdoor Activities
Finally, winter has ended and the warm days of spring have begun. If you've been inside with your family all winter, your kids are probably itching for a day in the outdoors.
However, finding outdoor family fun activities that work for everyone isn't always easy. That's why we put together this list of great activities that everyone in the family can participate in. Read on to learn more.
Go Rock Climbing
Raising your kids to be outdoorsy is a great way to remove them from the pressures of online life. Going rock climbing is an awesome way to inspire them to be confident and push themselves to chase their dreams.
It teaches them problem-solving and decision-making skills while inspiring them to be brave and adapt to overcome their circumstances. It will also teach them discipline, focus, and lifelong outdoors skills like knot tying, rappelling, and route finding.
Rock climbing can be a risky way to spend your time, so make sure that you take precautions for safety before letting your child climb to a ledge.
You should also be prepared by purchasing climbing gear for your family. At basics, you will need some ropes, harnesses, and climbing shoes.
Go Camping
Taking a trip to a campground is a great way to get your family together to experience nature. The key to having an awesome time is planning well and choosing the right site for your excursion.
You may need to reserve a site in advance, particularly if you plan to go over a school vacation or long weekend. You will also need to come up with fun activities and get the supplies for them before leaving on your camping trip.
Take this opportunity to teach your children hiking and fishing skills. A day hike through the wilderness can be spiced up by making it a scavenger hunt. Bring along a digital camera to record your adventure.
You may also want to take a stab at geocaching while you are out there. There is a group of people around the world who hide items in outdoor locations where people can find them and sign a guest book to show they have been there.
Learn the Constellations
The constellations are one of the biggest wonders in the cosmos. For thousands of years, humans have gazed up to the stars for answers and stories.
For newcomers to astronomy, consider hunting down a society of stargazers in your area to learn from. Or pick up a guide and learn to identify the constellations on your own.
The constellations that are visible in your area change throughout the year. It may be fun to take your family on seasonal camping trips to teach your children about these changes.
Get Out on the Water
There are so many fun ways to get out on the water with your family. If you have the money, then chartering a boat for the day could be a lot of fun.
You could choose a boat that comes with water sports equipment like skis and a tube if that's up your alley.
Or if you don't know how to drive a boat, but you still want to be on the water, you could take your kids on a fishing excursion where you pay for the day.
If you're looking for a more informal trip out on the water, you should go canoeing or kayaking for the day with your family. It's a lot less expensive than the other options and you will also have the chance to get up close and personal with nature.
Have a Barbeque
Having a barbeque with your family is a great way to spend time as a family. You can use the best propane smokers on the market to come up with tasty meals.
Or just visit your local park with a bag of charcoal for an exciting adventure. You may need to reserve a pavilion at your local park if you plan on having more than one or two people at your barbeque.
Consider asking each of the members of your family to contribute a dish to the barbeque if your kids are old enough to cook to put a fun potluck spin on the occasion.
Take a Drone Out for a Flight
A lot of kids and adults get drones for Christmas and other holidays from their loved ones. Why not take the drone out for a flight with the whole family?
When you fly a drone together, you can teach your kids about new flight techniques and even hook a camera up to your drone to create awesome footage of your family excursion.
Just make sure you practice a lot before attempting any fly-through shots. The last thing you want is to ruin the rest of the day's fun by slamming the drone into a tree and breaking it while trying to get the right shot.
More Great Articles and Suggestions for Outdoor Family Fun
Taking time for outdoor family fun is the best way to ensure your kids are able to cope with the challenges of the digital world. It's great to be able to get your kids away from the keyboard and in the sun for a change.
Not all kids like being outdoors and it can be a real challenge to find an activity that the entire family will truly enjoy. If you have a picky kid, you will need to do some parenting to ensure they are able to benefit from the activities on this list. Check out more advice for families.