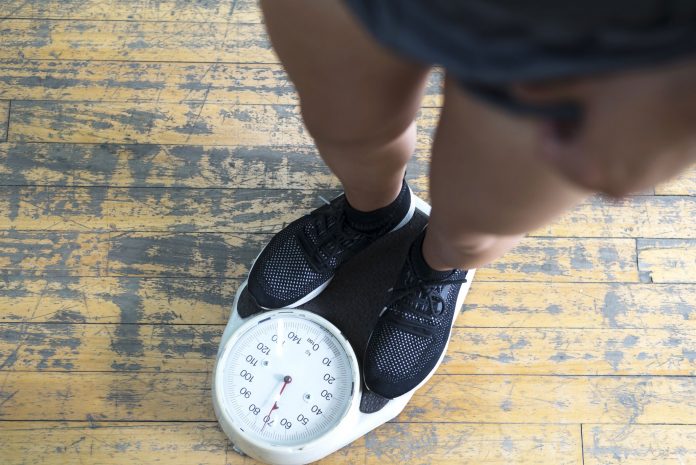 "I saw a new version of myself the old me would never think was possible."
Brandyn Oviedo is a 21-year-old sales manager turned personal trainer from Beaverton, Oregon. Feeling downtrodden by years of bullying for being tall and thin as well as his smoking habit, he was determined to put on weight. Here, in his own words, is how he did it.
I've always been tall and skinny, even as a high school athlete. My nickname on my wrestling team was "Skinny Man." I knew I wanted to change this, but I just didn't have the motivation in me to start. Then in November 2018, my close friend Adrian asked me to come to the gym with him as a joke. Next thing you know I was hooked.
I started this routine and stuck with it ever since: a Push, Pull, Legs split for six days a week, consisting of a chest day, back day, hamstring and glute day, triceps and deltoids day, upper back and biceps day, and lastly, a quad day.
I also do cardio at least three times a week immediately after my lifting session, personally enjoy doing the stair stepper machine for 15 minutes at a very high target heart rate zone.
Within the first month of me lifting weights, drinking protein shakes, and being pushed mentally by my friend who was already into weightlifting. I even gained 10 pounds, going from 142 to 152. My desire of getting better in the gym kept me motivated.
Reevaluating my old lifestyle, I stopped smoking, going out, and partying all the time. Looking back on my old pictures is a sense of accountability for me. The old me was someone I never wanted to be like again, so I always try to get better everyday. I always set goals for myself to push forward too.
After four months of consistent gym work, my friend Adrian was sent to basic training for the Marines, so I was left to my own devices. At first, I watched YouTube videos from seasoned and professional bodybuilders, only to realize that so much information on changing your body is anecdotal and wasn't always going to work. I started to read actual scientific journals on the biomechanics of the human body to optimize my diet and exercise. That's when I delved into the statistics of gaining weight.
When I was first working out I would try and eat a lot of egg sandwiches, high-calorie greasy foods, and lots of snacks, only to realize I wasn't actually meeting the calories and macronutrients I needed at all. I learned that based on my body and activity level, I was burning roughly 3,800 calories a day according to my resting metabolic rate (RMR).
I am now counting my calories and macro intake, aiming for roughly 4,000 calories a day a 50/30/20 carb/protein/fat macro split. Now I reach for a bowl of Cheerios or french toast in the morning, and a lean protein like ground turkey or chicken with rice and vegetables for lunch and dinner, with dense protein shakes for snacks.
Of course not everyone can digest as much food as I do and stay lean. My advice is to find what works best for you, but don't be afraid to switch it up. It's good to have balance and keep a routine, but some variety is also really good as well.
Once I saw the physical changes in my body, I became addicted to the process and couldn't stop. I noticed the biggest transformation in my legs, arms, and chest compared to my old photos. As my training has evolved, I have been able to pick out my weak points and adjust my training to build a more well-rounded physique.
Within a year I gained 20 pounds of lean muscle, weighing in at 165 pounds. I loved the results and saw a new version of myself the old me would never think was possible. That year turned into three years of lifting where I am today. I am still going to the gym lifting six out of seven days a week, minus all my old bad habits.
Within two years I was still around 165, but my body composition was much different, and I looked much bigger and leaner than the year before because I had lost fat and gained more muscle. In three years, I went from 142 to 178, gaining 38 pounds of lean muscle. I now feel the healthiest I have ever been by far and never have any pains or aches, headaches, migraines, or illness.
The most difficult part of my fitness transformation was trying not to compare my body to others. It was a little disheartening to see people in the gym who I thought were better than me, but as I've gotten older, I now know everyone is different and reacts to stimulus in different ways. I've taught myself that comparison is the killer of all joy, and just to focus on myself.
A main positive effect from my transformation is definitely my mental health. I became happier, much more confident, more driven, very resilient, and positive overall. The old me wouldn't be able to recognize the new me.
Friends and family couldn't believe the physical and mental transformation I had gone through. I feel like a totally new person, and am much happier and healthier than they ever could have imagined I would become. Some people even now accuse me of using steroids, when in reality I just had a goal in mind and never stopped working towards it.
My next goal I have for myself is to keep my body fat percentage where it is, but reach 190 pounds. I also would like to start my own supplement company and my own gym company over time. I am never finished and always am pushing myself towards new goals.
My advice for some just getting started in the fitness world would be to set goals for yourself that are realistic, specific, attainable, and timely. Hold yourself accountable, be honest with yourself and identify challenges and barriers that are stopping you from what you want to achieve. Mentally visualize what you want, think about it, and don't ever stop working towards that or let someone tell you that you can't reach your goals.