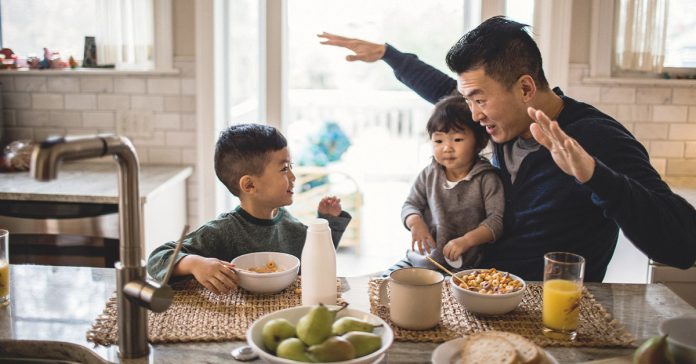 Seeing fighting parents is not pleasant for any child. In fact, it can be detimental to their mental health. Read on to know the side effects.
A healthy home environment is a blend of happiness, a few occasional disagreements, and maybe even a few squabbles. From parenting style to division of work, the disputes between a couple are a part and parcel of a normal family. But one of the most important aspects of a healthy home is where a child is growing in a positive and warm atmosphere. And where parents rarely fight – or fight smart.
The definition of home for a child is a place of emotional security and an abundance of love. A conducive, buoyant home atmosphere can only happen when parents have a good relationship with each other. Besides that, the environment should have positivity so that the child finds it safe, secure, and more importantly, where the child can flourish. Parental arguments can sometimes make it difficult for the child to think rationally, hinder the mental health, and disturb the 'safe zone' of the child.
Dr Samir Parikh, Director, Mental Health and Behavioural Sciences, Fortis Healthcare, tells HealthShots, "If parental arguments become regular, then the child doesn't feel the home is safe because he or she constantly keep feeling that 'what if the next fight happens, what if the next argument happens?'. The child finds himself or herself guilty or responsible for the arguments between parents, and distances herself from parents."
Side effects of a child caught between daily parental arguments:
1. Affects self-esteem
When a child encounters his parents arguing every now and then, the child feels guilty, scared, vulnerable, and insecure when parents fight. The child doesn't understand how to react to the situation and often ends up taking the blame on himself or herself. This makes the child a low self-esteemed person in adulthood. Parikh comments, "It affects child self-esteem because they feel that their parents are unhappy. And sometimes, children end up taking self-blame. They think maybe they've done something because of which the parents are unhappy."
2. Detrimental effects on health
Several times, the child can end up feeling anxious, depressed, and helpless when facing the situations of daily parental arguments. This can lead to either stop them from eating or indulge in overeating. It even triggers emotional distress, anxiety, headaches, stomach issues, and trouble sleeping at night. This can eventually weaken the immune system.
3. Affects the child's future relationships
It affects the child's perception of relationships and the world affects your relationship with children. The child imitates his or her parents. Constantly seeing the parents fighting, arguing and even domestic violence, the child may learn the same thing. He or she will either practice the same with a future partner or push people away as a result of getting hurt.
4. Affect academic performance
A constant war zone at home affects the child's mental well-being and affects the academic performance of the child. The child's mind is preoccupied with the flashbacks and he or she may keep thinking of ways to resolve the conflict. This makes it challenging for them to concentrate on academic studies at school. The frequency of falling ill rises and the tension at home makes it difficult for the study. Hence, the child usually tends to become below average academically.
5. May get aggressive
Children often behave aggressively and throw temper tantrums back at their parents or at others. Older children think of the way to run from home or indulge in substance abuse. They even find excuses to stay away from home a little longer or stay in school. The child may develop anti-social and criminal behaviors such as bunking school, disregard for rights of others, lying, stealing, cheating, addictions to nicotine/alcohol, gambling, excessive social networking/video gaming, excessive involvement with friends, etc.
How to manage conflicts as parents in front of your children?
1. Never abuse each other physically or call ugly names in front of your children. If you are unable to do so, kindly seek professional assistance before it ruins your and your children's lives.
2. It is very important that parents should handle their differences in a smart way. Children need to see parents as one unit they also see the home as a very safe place as a place where they can have fun.
3. Parents should create an environment where good moments drastically outnumber the bad moments and overall there is a sense of joy which will be very productive to help the child express themselves in their formative years.
4. Couples should not think twice before approaching a counselor if frequent conflicts with a partner are creating a toxic environment at home.