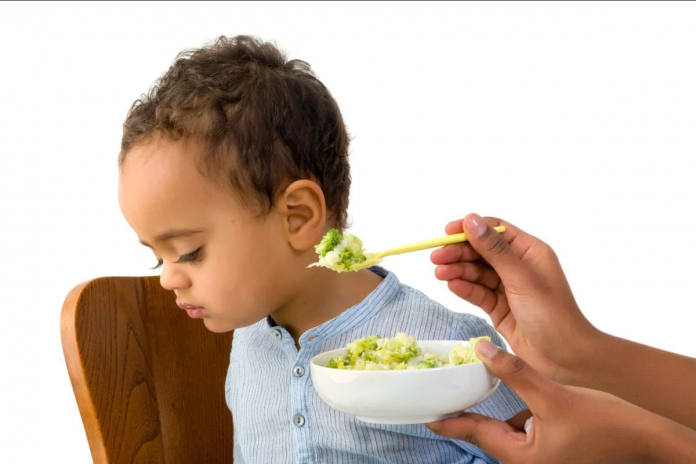 Baby feeding issues can range from a sudden spray of spit-up to a smear of carrots in the hair to a refusal to eat. Whether they are humorous or downright scary, there's a way to handle them.
First, relax. Although feeding hurdles are frustrating, if your baby is growing and developing normally, there's usually no reason to worry
Common Baby Feeding Problems
Refusing Food
Babies refuse food for many reasons: They may be full, tired, distracted, or sick. Perhaps baby's feeding schedule just isn't your feeding schedule. Don't worry, a baby will always eat if he's hungry, so if your little one is swatting at the spoon, turning away, or clamping his mouth shut, he's telling you that he's had enough for now. Just make sure your baby is being fed healthy foods and junk foods are not filling him up earlier.
Try to trust that your baby knows how much food he needs, and never force feed your child, which can turn feeding time into fighting time. That said, if a refusal to eat has you worried, always talk to your pediatrician.
Avoiding New Foods
Just about every child goes through a period of rejecting new foods. Fortunately, most children grow out of this phase, though it can sometimes take weeks, even months.
Help your baby accept new foods more easily by making sure the new food looks similar to a familiar favorite, for example pureed carrots and pureed sweet potato, or mashed potatoes and mashed sweet potatoes. Then, starting with very small portions, gently offer the new food to your child three times during a meal. If she refuses, don't overreact; just move on to something you know she likes. Try offering the same food at another meal.
Fussy Baby, Picky Eater
It's the lament of many parents: My baby is a picky eater.
There are many reasons infants may be finicky about food. They may be teething, tired, not yet ready for solids, or just don't need as much food as you're feeding them. Familiar foods provide your baby comfort in stressful, busy times. Although picky eating may linger awhile, it rarely lasts.