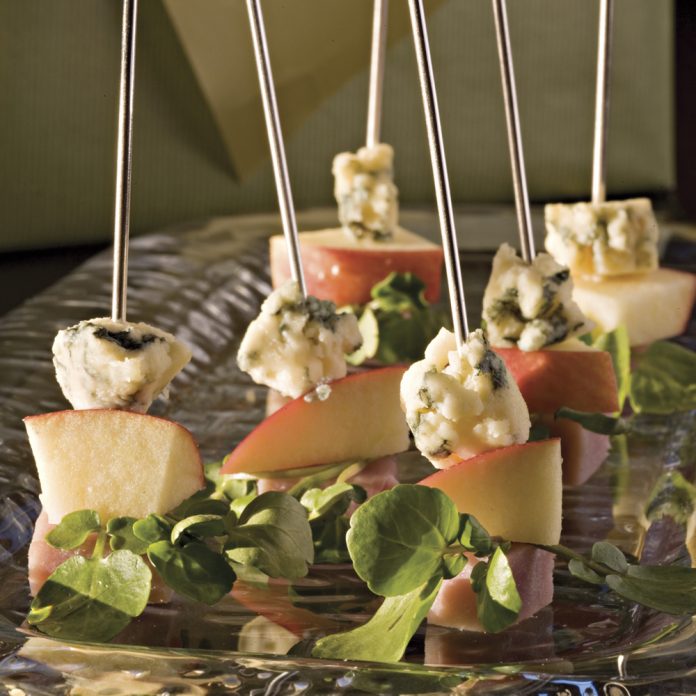 You don't have to tap into your savings to throw a great party. Try our tasty recommendations for easy (and cheap!) party recipes.
Planning a party on a budget? We've rounded up our favorite affordable party food ideas from wow-worthy appetizers to decadent desserts and everything in between. Step away from the kitchen and make hosting a breeze with our slow cooker eats, make-ahead recipes and self-serve food bars such as a popcorn bar, hot dog bar, kettle chip bar and candied apple bar.
Top-Your-Own-Toast Bar
Set the bar for all future parties by providing your guests with a build-your-own toast bar. Crisp bread slices serve as an unmatched base for sweet, salty and savory toppings alike. Serve bread warm and lay out a variety of extras for your friends to choose from. Our go-to toppings include fresh berries, prosciutto, hot honey and crumbly gorgonzola cheese.
Sheet Pan Shrimp Boil
Put this sheet pan shrimp boil recipe in your back pocket to save yourself time and money the next time you host your loved ones for dinner. Our flavorful recipe cuts prep and cooking time in half, granting you extra time to catch up with friends. Bonus: It only requires a limited number of ingredients to yield a satisfying and showstopping meal.
Cherry Chocolate Dump Cake
Skip the individual cupcakes and canapes and serve your partygoers our big-batch chocolate cherry dump cake. The decadent dessert combines rich devil's food chocolate cake mix with cherry pie filling and whipped cream to create the ultimate end-of-the-night treat to share with friends.
Chili and Lime Roasted Cashews
Get your salt fix and healthy unsaturated fats with this spicy snack recipe. Best part? This budget-friendly snack is easy to make in bulk for casual gatherings with family or friends. Roast cashews with chili pepper and lime juice for a tangy snack that you won't be able to stop eating.
Chip and Dip Party Board
Homemade dips and store-bought chips make this one irresistible party board. With a variety of chip options such as tortilla, pita and salted and flavor-packed dipping choices like sweet pea guacamole and beet hummus, there's a delicious combination for every taste bud.
Mini Personal Bagel Pizzas
Indulge in frozen bagel pizza with this healthy, adult-friendly twist. Use whole-wheat bagel halves as your mini bagel pizza base. Spread marinara sauce on the bagel, then add tasty toppings like mozzarella, prosciutto, spicy Italian sausage, arugula and roasted peppers. Pop your prepped pizza bagels into the oven and bake for 10 minutes or until the cheese melts to your liking.