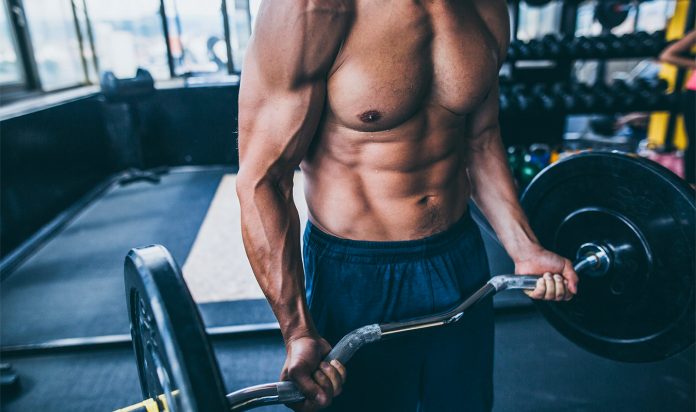 You work hard at the gym, eat well, and live a healthy lifestyle. No matter how hard you work and how many crunches you do, you are unable to achieve the muscle definition you want. Meet CoolTone, a revolutionary new method of body sculpting that can give you a cut, defined look, at last.
WORK FOR MEN?
The CoolTone system targets a specific muscle group(s) to create greater mass and definition. Using electromagnetic energy, CoolTone's magnetic muscle stimulation (MMS) technology supramaximal contractions, impossible to achieve with exercise. Following your treatment session, you will experience greater muscle strength, more toned muscles, and visible muscle definition. With CoolTone, there is no downtime or surgery required. You can go back to your usual activities as soon as the treatment is complete.
WHAT ARE THE BENEFITS AND ADVANTAGES OF COOLTONE FOR MEN?
CoolTone can help to build muscle while reducing subcutaneous fat deposits to give you a leaner, more attractive physique. In just one 30-minute session, your muscles will be stimulated to contract nearly 25,000 times. During these intense contractions, your body is remodeling the muscle tissue in the targeted area, resulting in a toned, lean look.
CoolTone's state-of-the-art technology has been shown to deliver 50 percent more magnetic intensity than its leading competitor, with results you can see. Body sculpting with CoolTone creates a level of muscle definition that may be impossible to achieve on your own.
WHAT AREAS CAN BE TREATED WITH COOLTONE?
CoolTone can help men reach their fitness goals without having to spend hours in the gym. If you are close to your fitness goals, CoolTone can give you the final boost you need for a look that is cut, defined, lean, and sculpted. CoolTone has been cleared by the FDA to build muscle mass and reduce the amount of subcutaneous fat in:
AbdominalsButtocksThighsBiceps
Dr. Rapaport can discuss your individual fitness goals and advise you on how CoolTone can create the look you want for your body, trim, athletic, and sculpted. There are no one-size-fits-all solutions at CoolSpa – but if you are looking for greater muscle definition, CoolTone treatments may be the treatment that takes your physique to the next level.
WHAT CAN I EXPECT DURING TREATMENT WITH COOLTONE?
CoolTone treatments are performed at our luxe, private Upper East Side offices where you will feel comfortable and relaxed. The CoolTone applicator is applied to the treatment area, delivering
electromagnetic energy deep into your muscle tissue. As a result of this energy, the MMS will produce supramaximal contractions which remodel your muscle fibers while melting away stubborn pockets of fat. Most patients report they are very comfortable during the treatment and can read or listen to music during a session. Each CoolTone treatment lasts 30 minutes. Several treatments may be needed to achieve optimal results.
WHAT CAN I EXPECT FOLLOWING TREATMENT WITH COOLTONE?
Since CoolTone is non-invasive and non-surgical, there is no downtime required following treatment. You may return to your usual activities as soon as you leave our facilities. The only side effect is a sore sensation in the treatment area the day or two following your procedure, similar to what you have experienced after an intense workout. It will subside within a few days. A series of four treatment sessions, twice each week for two weeks is recommended for maximum results.
WHEN WILL I NOTICE RESULTS FROM COOLTONE?
With CoolTone, many men report seeing visible results within a day or two following your initial treatment session. As you continue your treatment plan, you will see results continue to emerge as your body becomes leaner and muscles more defined. Full results will be visible approximately two months following your final treatment.
WHY SHOULD I CHOOSE COOLSPA FOR COOLTONE?
Each treatment performed at CoolSpa is overseen by Dr. David P. Rapaport, our acclaimed, board-certified plastic surgeon who stays ahead of the curve in the latest technological advances in aesthetics. CoolTone is a groundbreaking system for body contouring, muscle definition, and building muscle mass. If you are ready to achieve a lean, defined look, and your workouts are not creating a "cut" look, find out more about CoolTone treatments at CoolSpa in Manhattan.