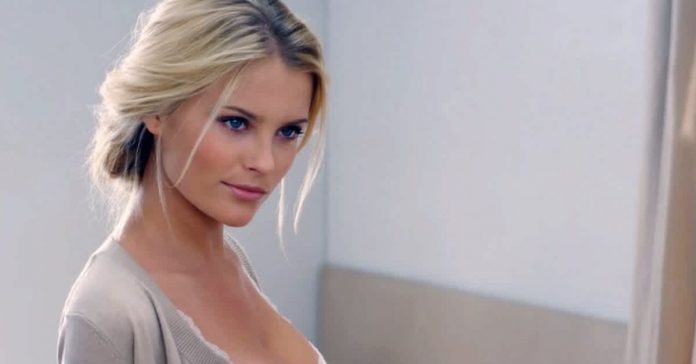 You're Beautiful the Way You Are
Oh, what women put themselves through in the name of beauty! There are dangerous diets, expensive cosmetic surgery, hair extensions, and false eyelashes. We beat ourselves up with negative self-talk, high heels that hurt, undergarments that pull it all in and push it up. Is this what it takes to feel good about ourselves?
When is the last time you heard a guy fret, "Do these pants make my butt look fat?" Most don't spend an excessive amount of time obsessing over balding heads, potbellies, or being too short. They just roll with it. And as women, so should we.
That's because beauty doesn't come in the form of a jar or a pair of expensive pair of designer jeans. It emanates from within. Rejoice in being imperfect, original, and authentically flawed.
For those of us who need a reminder that we're beautiful inside and out, here are pop, rock, country, and R&B songs. Make yourself a playlist or give it to someone you care about who needs a confidence boost. And be sure to tell them they're beautiful.
1. "Scars to Your Beautiful" by Alessia Cara
There's a powerful, positive message imparted in this 2016 pop hit: you are valid, worthy, beautiful, and enough—just the way you are. The woman profiled in the song is one who seeks a flawless CoverGirl image, but her quest for outer perfection inflicts wounds on both her body and spirit.
The narrator encourages her to look deeper to the lasting beauty that emanates within:
2. "Beautiful" by Christina Aguilera
Christina Aguilera inspires self-confidence in this 2002 song of hope and self-love. Addressing anyone who feels shame and doubt about their beauty, the song's narrator encourages others to reach deep within for what makes them beautiful:
3. "Big Girl (You Are Beautiful)" by Mika
This fun, upbeat 2007 song cheers on big girls by letting them know they have curves in all the right places. It was written as a shout-out to both larger women and The Butterfly Lounge, the first size acceptance nightclub in the United States. Ironically, the song never charted in the U.S., but it reached the top 10 in the United Kingdom and other countries.
4. "Imperfect is the New Perfect" by Caitlin Crosby
Don't be afraid to be uniquely you. That's the message behind this 2009 pop song. Instead of trying to become the plasticized, anorexic, airbrushed beauties you see in magazines, embrace your flaws.
Don't try for an unachievable body image. Instead, live, smile, and have fun:
5. "Just the Way You Are" by Bruno Mars
Although the girl he loves can't take a compliment, this 2010 rock song's narrator showers her with them. He describes how amazingly beautiful she is and pleads with her not to change a thing.
6. "Oh, Pretty Woman" by Roy Orbison
Named one of the "500 Greatest Songs of All Time" by Rolling Stone magazine, this 1964 hit is about a guy who passes a gorgeous woman on the street. He flirts with her, wondering if she might be as lonely as he is. As she is walks away, the pretty woman decides to turn around and walk back towards the narrator who summoned her.
7. "Little Things" by One Direction
She squeezes into her jeans and dislikes both her freckles and eye crinkles. She also hates her stomach and her thighs. The girl in this 2012 song concentrates on the negative, but the narrator appreciates that all of these things add up to what makes her uniquely beautiful.
8. "Beautiful Soul" by Jesse McCartney
The narrator of this 2004 pop song knows there is something exceptional about his girlfriend's beauty. She isn't just a pretty face; she's gorgeous right down to the fabric of her soul. (That's a guy worth keeping.)
9. "You & I (Nobody In the World)" by John Legend
If you are overly concerned about your outward appearance, perhaps you might step back and see yourself through the eyes of those who love you best. This R&B song from 2014 describes a man's admiration for his lover as she fusses with her makeup and changes outfits for a night out. He sees the beauty that emmanates from within .. because isn't that what really counts?
10. "Lovely" by Sara Haze
Ah, self-acceptance is such a beautiful thing! In this 2010 pop song, the narrator feels perfectly lovely just the way she is. She wants that to be enough for the other people in her life as well:
11. "Pretty Hurts" by Beyoncé
Women so often feel the pressure to "pageant the pain away," as Queen Bey puts it in this 2014 pop hit. At any physical or emotional cost we strive for perfection: Barbie figures, longer and lighter hair, blemish-free skin and teeth.