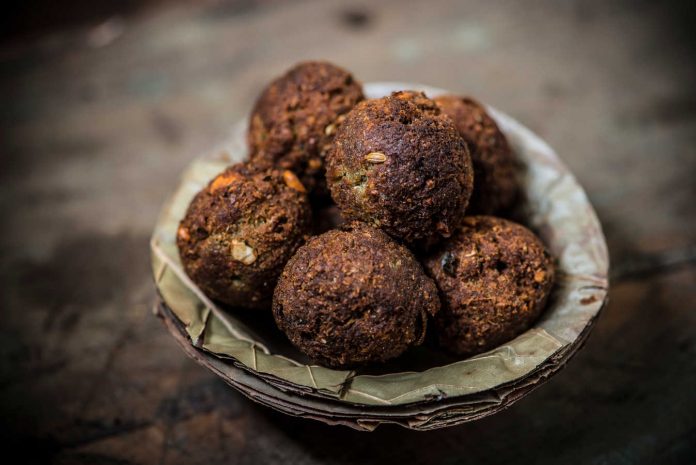 Mutton Kola Urundai, today we will see how to prepare mutton kola urundai using paniyaram pan. I have also shared the video.
Kola Urundai is a famous chettinad preparation where the meat balls are ground together with spices and fried. You can either deep fry them or shallow fry as cutlets or simply bake them as kebab. All it matters is the taste of Kola Urundai. Fry using groundnut oil for the absolutely delicious flavor.
Vegetarians can try Kola Urundai with raw banana, soya chunks or potato or other veggies. I have already shared the recipe for kozhi kola urundai and nandu kola urundai.
If you don't get Keema then simply fry the mutton boneless pieces and grind them to paste. So let's see how to prepare kola urundai recipe.
Mutton Kola Urundai | Keema Balls
How to prepare South Indian style MeatBalls
Coursestarter
CuisineTamilnadu
Prep Time15 minutes
Cook Time20 minutes
Total Time35 minutes
AuthorPreeti Tamilarasan
Ingredients
250 gms mutton keema / minced lamb meat
1/4 cup chopped coconut bits
1 medium sized onion- chopped
1/4 cup pottu kadalai / roasted chutney gram
1 dry red chili
salt to taste
1/2 tsp cumin powder
1/4 cinnamon stick
1/4 cup curry leaves
1/2 tbsp ginger garlic paste
2 cloves
1 tbsp fennel seeds / saunf
3-4 tbsp besan / kadalai maavu
Instructions
Please check the instructions below.
How to prepare Kola Urundai
Heat 1 tbsp oil in a kadai and fry mutton keema till it become dry. Remove from the heat and allow to cool. Meanwhile, grind onion, coconut, roasted gram, ginger garlic paste, cumin powder, fennel seeds, curry leaves, cloves, cinnamon, coconut bits and dry chili to coarse paste without adding water.
Transfer masala to a bowl. Now grind fried Keema too. Mix with masala. Add salt to taste and mix all. Finally add gramflour and mix. Keep aside for 10 minutes. Heat a paniyaram pan and add 1 tsp oil in each cavity. Make small balls of the masala and fry in the cavities till they turn golden brown. Remove from the heat. Serve with tomato sauce or coconut chutney.