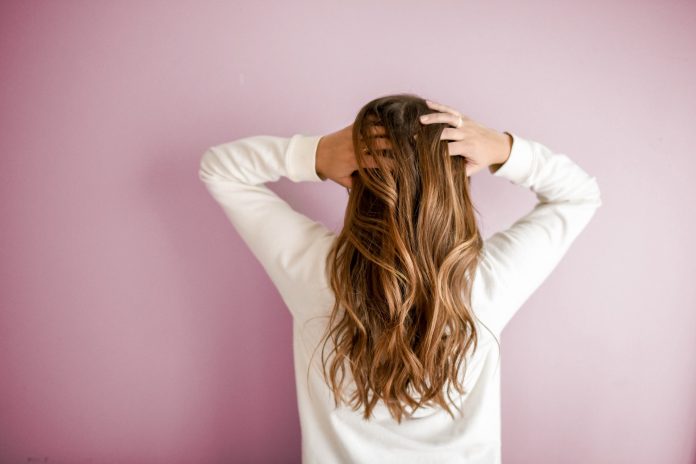 Long, smooth and healthy hair locks are every girl's wish and need. But does this dream always come true? It is difficult. Which is why, we go after chemical treatments and hair straighteners to sport straight hair, which end up damaging the hair.Bananas contain silica, a natural compound that helps your body to synthesize collagen that is essential for building keratin, the protein that makes up the hair. Collagen can also help strengthen the hair roots, prevent hair follicle damage and graying. In addition, the antimicrobial properties of banana can help heal flaky and dry scalp, which in turn helps fight dandruff.
1.Banana and honey mask for itchy scalp
Blend 1/2 cup of organic honey with two ripe bananas and 1/2 cup of olive oil. Apply from the top of the head to the hair tips and cover with a shower cap for at least 10 minutes. The mask soothes an itchy scalp and moisturizes the hair at the same time
2.Banana and olive oil  mask for damaged hair
This simplified version only asks for a banana and one tablespoon of olive oil, pureed really, really well! Massage the mask into the hair and scalp, leaving it on for 30 minutes before rinsing.
3.Banana and egg mask for hair growth
Mash bananas and combine this with an egg. Mix or blend them to get an even texture and consistently.Apply to your hair, paying special attention to your scalp and any split ends.Leave it in for 10 to 15 minutes. Rinse thoroughly out of your hair. Use lukewarm water to avoid "baking" the egg into your hair strands.
4.Banana and papaya mask for dandruff
Chop banana and papaya into tiny pieces and mash them.Blend until you get a fine paste.Apply this banana pack for hair from the root to the tips of your hair.Put on a shower cap and leave it on for half an hour.Wash off the mask with cold water and shampoo your hair.
5.Banana and milk mask for frizzy hair
Cut the banana into small pieces in a bowl.Now, transfer the banana pieces into a blender.Add milk to it and blend the ingredients until you have a thick, creamy paste.Apply this hair mask from the roots and work your way to the tips of your hair.Leave it on for 30 minutes.Wash your hair thoroughly with water to get rid of the stickiness. Shampoo your hair as usual.
6.Banana and aloe vera mask for dull and dry hair
Extract all the pulp from the aloe vera leaf.Now, transfer the aloe vera pulp and bananas to a grinder.Blend the mixture well until you have a thick paste.Apply the mixture with a help of your hair colour brush.Make sure the mixture gets deep into your roots. Coat your entire scalp and all your hair.Let it sit for 2 hours. Wash your hair with cold water and shampoo it thoroughly