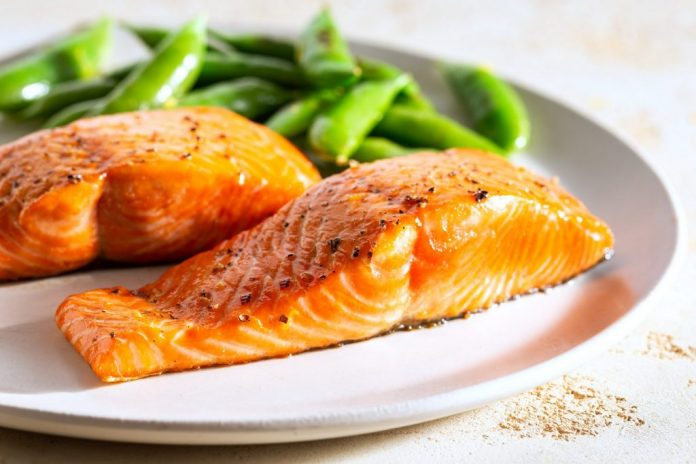 Starting with a healthy diet and finding what foods can be good for us is challenging. Let's find out what foods can we add to our daily meals for a heartful living.
We have often been told to eat healthily, cut down on snacks and monitor our calories. While we see healthy foods in the form of fruits and vegetables, we also see specific types of packaged foods that promote good nutrition and health. But did you know that the packaged food is not always good for us?! As per the American Journal of Lifestyle Medicine, the packaged and processed foods have certain hidden ingredients that may affect our health. Eating the right kind of food and proper nutrition is key to a healthy lifestyle. You don't need to look for exotic fruits, vegetables and nuts to make your everyday meals hearty. Let's take a look at a few everyday healthy foods that keep your health in check.
Here Are 8 Healthy Foods That You May Add To Your Everyday Meals:
1. Spinach
As we all know that spinach is a good source of protein, fibre, and mineral, this leafy vegetable is also high in plant-based omega-3s and folate, both of which help lower the risk of heart disease, high blood pressure, and osteoporosis. Although there many who don't appreciate the earthy taste of spinach and find ways to avoid eating it. But free not! Here we have interesting ways to add palak (spinach) to your diet.
2. Yogurt
It is a nutrient-dense food that is known for its various health benefits. Rich in calcium, it keeps our bone health in check. Not just that, it may improve your lactose tolerance, weight loss, and various health attributes associated with probiotic bacteria. Here are some interesting yogurt-based recipes that can try.
3. Eggs
Many people have questioned if eggs are healthy or not. To answer this, it's essential to look at the nutrition value which comes from eggs. As per a study, conducted by Harvard School of Public Health, one large egg yolk contains 200 mg of cholesterol, making it one of the high sources of dietary cholesterol. They also contain extra nutrients that may help reduce the risk of heart disease. Try these delicious egg recipes for breakfast.
4. Walnuts
Nuts are an important part of many healthful dietary habits. According to The American Journal of Clinical Nutrition, walnuts are high in polyunsaturated fatty acids, which are better for you than saturated fats. Interestingly, walnuts contain alpha-linolenic and linoleic acids that might have anti-inflammatory impacts that keep internal organs healthy. Here're some interesting walnut recipes for you.
5. Oats
We have seen those tasty looking oat bowls decorated with berries and nuts. As yummy as the oat bowls look, they are also suitable for your diet. Eating more oats is a simple way to increase your fibre intake. Fibre is good for your gut, low cholesterol, maintaining blood sugar and keeping you full. Interesting, right? Oats are whole grain, and regular oats contain no added sugar, making it a good meal to start your day with. So, what are you waiting for? Try these oats recipes for breakfast.
6. Sweet Potatoes
It is high in beta carotene, an antioxidant that effectively increases vitamin A levels in the blood. Sweet potatoes are nutrient-dense, fibre-rich, filling and are simply delightful. They can be prepared in various ways, including boiling, baking, steaming, and frying – we Indians love it in a form of shakarkandi chaat. right? One medium sweet potato contains nearly four times the daily value of vitamin A, as well as vitamin C, B6, potassium, manganese, and lutein. Did you know sweet potatoes also come in colours like white, orange and purple? So, next time, don't forget to add these in for a colourful bowl of salad!
7. Broccoli
Broccoli may not be everyone's favourite but it is surely high in fibre, protein, potassium, calcium, selenium, and magnesium, as well as vitamins A, C, E, K, and a variety of B vitamins. These various nutrients make broccoli a superfood that is known to improve bone health, skin, digestion and reduce inflammation in your body. Here are scrumptious broccoli recipes that you can try at home.
8. Oranges
Oranges are a fruit that we all love to gorge on. It is an excellent source of vitamin C, which is essential for the production of white blood cells and antibodies that help fight infection. Not just that, this humble fruity also contains a potent antioxidant that protects cells from damage caused by free radicals and holds an important role in the production of skin-firming collagen.