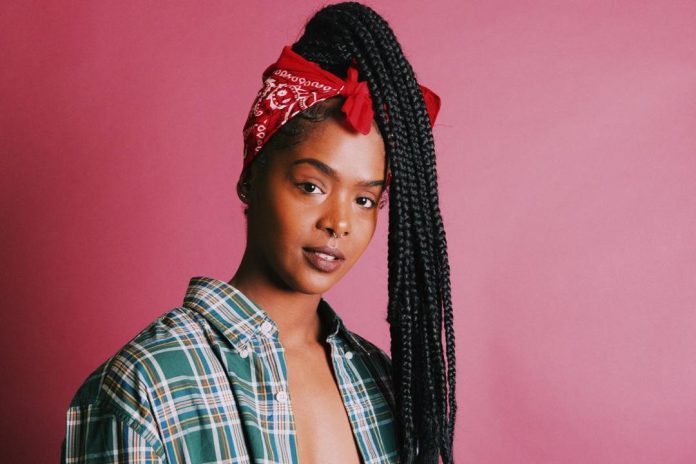 These 8 Black-owned beauty brands have non-toxic and clean products that we love and recommend. Shop these Black-owned businesses to support the Black community.
You might be asking yourself, "What can I do to support the Black Lives Matter movement and the Black community at large?" One way to help is choosing to support Black-owned businesses like these ones.
There are many ways to stand in solidarity with the Black community. Financial support is one way that is especially powerful. Use your buying power wisely by making informed purchases. This means researching companies and opting to support minority- and Black-owned businesses as a way to directly uplift those communities.
As consumers of beauty and personal care products, we feel that it is our responsibility to diversify the brands we support. The beauty industry is vast, and there are thousands of Black-owned beauty brands with products that people of all ethnicities will love.
8 Black-Owned Beauty BrandsSince we always recommend non-toxic products, we've rounded up 8 of our favorite Black-owned beauty brands with clean beauty products. The next time you need to replace your lip balm, sunscreen, face wash, or other personal care product, check out these Black-owned businesses to find your new favorite cosmetics.
1. UnSun CosmeticsUnSun Cosmetics is a clean line of sun protection products. What makes them different is they provide non-toxic sunscreen for women of color, though people of all ethnicities can use and benefit from their products.
Why do people of color need sunscreen products that work well with their darker skin tones? Mineral sunscreen is infamous for leaving a white cast since it physically blocks the sun's rays. While the white cast may blend in to lighter skin tones, it's more noticeable on deeper skin tones. UnSun cosmetics is the solution. They offer no-residue sun protection products for people of all ethnicities.
2. Akasha Be Well SkincareAkasha Be Well Skincare is a natural and organic line of skin and body care products that are non-toxic and eco-friendly. They're also cruelty-free and made in small batches to ensure quality. From the recycled shipping materials to the reusable product packaging, their sustainability efforts are unmatched. Plus, the brand plants a tree for every product sold.
6. OUI the People
OUI the People is not your average razor and shaving product brand. They offer top-quality shave and body products for people of all genders. What makes them different? They've retired the decades-old marketing strategy that perfection is the ultimate goal. Instead, they're going #againstthegrain and reconstituting the meaning of beauty. Plus, they offer clean and sustainable products.
3.Hanahana Beauty is an all-natural skincare and wellness
brand that is dedicated to uplifting women of color and making sustainable products accessible to all. They're also committed to producing cruelty-free and fair-trade products that support the Katariga Women of Tamale, Ghana. The brand owner, Abena Boamah-Acheampong, is an advocate of transparency in the beauty industry as well as the healing power of shea butter.
4. Mented CosmeticsMented
Cosmetics is a Black-owned makeup company. The name is a clever play on the word "pigment," which is something they felt the beauty industry was lacking. With a wide shade range, Mented sought to bring representation and diversity to the beauty shelves. They want all women to easily find the perfect match for their unique skin tone.
5. Pholk BeautyPholk Beauty
is a skincare brand that combines African-derived beauty wisdom with local ingredients. Founded by a beauty activist, Pholk Beauty's mission is to celebrate women of color and invite them into the world of natural beauty. Their vegan skincare products are full of plant-derived ingredients like rose, hemp seed oil, aloe vera, kaolin clay, and more.
7. Dehiya BeautyDehiya Beauty is uniquely Morrocan-inspired with the simple goal to uncomplicate skincare routines for women everywhere. Their skincare products are powered by highly effective plant-based ingredients that combine time-honored and modern beauty rituals. They are also passionate about bringing inclusivity and diversity to the forefront of the beauty industry.
8. Beneath Your MaskBeneath Your Mask is the product of one woman's journey to self-acceptance and healing. Dana Jackson, the brand's founder, found that traditional cosmetics did not meet her skin's needs during her recovery from Lupus and chemotherapy. Realizing the importance of skin health, she sought out to create non-toxic skincare products free of damaging toxins. The result was Beneath Your Mask, a line of clean, organic, and vegan-friendly cosmetics that hydrate the skin without the negative health effects of toxic ingredients. The Bottom Line on Supporting Black-Owned BusinessesPurchasing products from Black-owned businesses is just one way to support the Black community. Use your buying power across all the purchases you make. This may mean frequenting your local Black-owned coffee shops, boutique clothing stores, restaurants, and more.
For us, it means highlighting the Black- and minority-owned beauty brands that offer clean and non-toxic cosmetics. It also means using our platform to promote inclusivity and diversity within the beauty community and beyond it. We are also committed to adding more Black-owned brands to our Good Face Index. We welcome you to submit brands you want to see in our database.
How else can you help the Black Lives Matter movement and Black community? If you are in a position to, you can make donations to organizations that fight white supremacy and police brutality. Some allies also turn to joining the front lines at peaceful protests, educating ourselves through anti-racist materials, and listening to and amplifying Black voices.