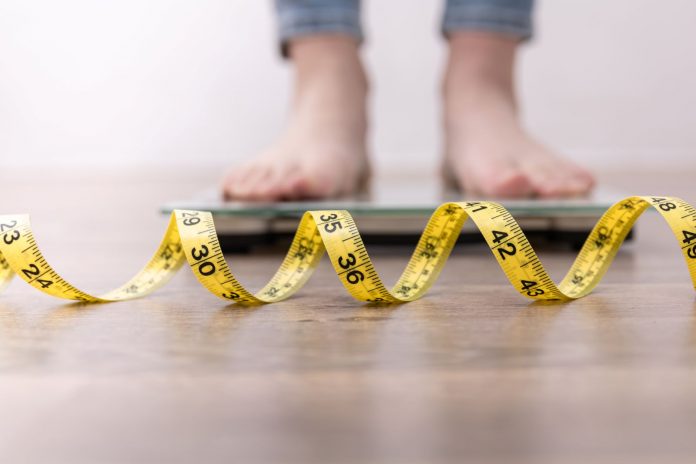 Commissions we earn from partner links on this page do not affect our opinions or evaluations. Our editorial content is based on thorough research and guidance
Over 70% of U.S. adults have overweight or obesity, according to the National Center for Health Statistics. Yet only about 25% meet the recommended physical activity guidelines for both aerobic and muscle-strengthening exercise.
If you're looking to lose weight, experts and research alike suggest that for most people, exercise should be part of the equation. Creating a calorie deficit (burning more energy than you consume) is a mainstay weight loss strategy, and working out—in combination with diet modification—is one of the most effective ways to do so.
Read on for expert advice on how to maximize your weight loss goals with the help of exercise.
Exercise for Weight Loss: Why It Matters
Exercise serves many important functions, improving mental and physical health and enhancing quality of life all while reducing risk of chronic disease. It supports stability and balance, which helps prevent falls and fractures, especially among older adults. And, in conjunction with a balanced diet, it can accelerate weight loss efforts.
What's more, it's common for people who lose weight to experience some of that weight loss as a result of reduced muscle mass. Exercise helps mitigate muscle loss while increasing the chances for fat loss and boosting the body's ability to maintain a person's target weight once it's achieved.
Exercise is essential for weight loss because it increases the efficiency of how the body burns energy. "Not only do you burn calories while you're working out, but the more muscle mass you have, the more calories you also burn while at rest," says Lauren Weber, D.O., a board certified obesity medicine physician and founder of Deeply Vital Medical in New York City.
Muscle mass (often achieved via strength training) is metabolically active, meaning the tissue requires energy to maintain itself, whereas fat does not. While strength training helps improve lean mass, muscle quality and bone mineral density, aerobic activity supports heart and vascular health, says Dr. Weber.
The combination of both types of physical activity can improve metabolism efficiency, which is an important component of successful weight loss, according to Don Saladino, a celebrity fitness trainer and ambassador for Lumen, a metabolism tracking device.
"We all have a resting metabolic rate (RMR), and the goal is to stoke that [rate] so you burn calories instead of storing them as fat," says Saladino. "Research shows you can burn more calories at rest through a combination of resistance training and cardio."
How Much Should You Exercise to Lose Weight?
Current guidelines offered by the Department of Health and Human Services suggest adults should complete a minimum of 150 minutes of moderate-intensity physical activity per week, with at least two workout sessions including muscle strengthening activities. Meanwhile, "highly active" adults complete over 300 minutes of moderate-intensity exercise per week. The latter category is probably a more effective goal for someone seeking weight loss, says Dr. Weber.
However, if you're new (or even somewhat new) to exercise and trying to determine a safe amount and intensity of exercise for you, it's likely better to err on the more conservative side at first to prevent burnout and avoid injury, says Mary Wing, a certified personal trainer and performance coach for the app Future.
"The best exercises for weight loss are largely dependent upon the individual and their capabilities," adds Wing. "I would suggest starting out with three 30- to 45-minute total body resistance training sessions that target major muscle groups each week and the remainder of that 150 minutes be some form of exercise that is low impact." Once that routine feels attainable, consider increasing the intensity and/or duration of exercise.
The Best Expert-Recommended Exercises for Weight Loss
When it comes to determining which specific exercises are best for weight loss, that answer is debatable. However, experts agree on one, general answer: "whatever workout the individual will do consistently."
With that said, certain types of exercise tend to offer more effectiveness when it comes to weight loss, so consider including some (or all) of the following exercises in your fitness regimen to achieve your weight loss goals.
Lifting Weights
Despite its connotation, "lifting weights" can refer to any type of resistance training that helps build muscle. It doesn't matter whether the workout uses dumbbells, kettlebells, resistance bands or even strength-training machines in a gym setting. As long as there's a "load" that challenges the muscles, it's considered resistance training.
To further enhance your results when resistance training, Saladino recommends completing "compound" exercises—strengthening moves that require the use of more than one joint. "Studies show compound exercises like the classic squat, deadlift or chest press tax the body a lot more than an isolation exercise," he says.
Wing agrees, adding that multi-joint movements elevate the heart rate more than isolated movements, creating the most stress across the joints and muscles to promote positive muscular change. They also translate most efficiently toward tasks of everyday living. A squat-and-press combination is one of her favorite moves to give clients who are strength training to enhance their weight loss goals.
"When looking to lose weight, it's important to focus on what type of weight you lose," says Wing. "Focusing on building or maintaining lean body mass through resistance training (rather than just losing weight) should be a priority."
High-Intensity Interval Training
High-intensity interval training (HIIT) alternates short bursts of intense exercise with low-intensity recovery periods. For example, a HIIT workout using a treadmill could pair 30-second intervals of running or sprinting as fast as possible with several minutes of slow, easy jogging.
Though the actual activity may vary, HIIT is regarded as an extremely time-efficient way to exercise. In fact, a short HIIT workout can burn as many calories as a longer steady-state workout (a typical HIIT session lasts about 10 to 30 minutes) and may lead to similar body composition changes in people with overweight and obesity as moderate-intensity continuous training.
To ease into this style of training, Wing suggests starting with a lower-intensity modality and longer rest periods. Try to work hard for at least 30 seconds and then rest for at least 60 seconds. "For example, start at a lighter run or jog for 30 seconds rather than an all-out sprint effort and walk for 60 to 90 seconds, repeating this interval set multiple times," she says.
Water Workouts
Aquatic exercise, which can range from swimming to water aerobics, allows individuals to focus on increasing their cardiovascular endurance, muscular strength and flexibility with minimal stress on the joints. While nearly anyone can benefit from a water workout, this exercise option is particularly helpful for people with obesity and/or joint issues since it allows them to exercise without the negative effects of gravity, says Laura Chevalier, director of fitness and outdoor sports for Canyon Ranch Lenox in Massachusetts.
Water is a forgiving substance that allows a person to exercise intensely and regularly while incurring only a fraction of the impact of land-based exercise. Plus, water workouts do an excellent job of challenging the muscles. "When you exercise in water, you work both halves of each muscle pair (i.e. both the biceps and the triceps) equally while providing 12 times more resistance than air in every direction," says Chevalier, who adds that you can maximize resistance by increasing the speed of your movements. Not to mention, water workouts can make the heart work more efficiently, as heart rates can be nearly 15% lower in water than when compared to exercises like running on land, according to a 2019 study published in Sports.
Chevalier also suggests integrating tools into aquatic exercise to add challenge, support and extra fun to a water workout. "Try a pair of resistance bells, a noodle or a kickboard for variety," she adds.
Walking
Walking is consistently considered one of the best exercise options for weight loss because it's a free, low-impact workout accessible across a wide range of ages and abilities, according to Wing.
Studies show walking can increase cardiovascular fitness and reduce heart disease and stroke risk, according to the American Heart Association.
What's more, walking can help reduce visceral body fat (fat stored within the abdominal cavity) regardless of the pace at which a person moves. In fact, a 2022 study in Nutrients found total body fat is lost by walking at all speeds, although a slower pace over a long distance and duration is initially more effective for people with overweight.
Start by simply lacing up your sneakers. Taking a walk around the block to get some air, meeting a colleague for a walking meeting and exploring your local city on foot can all effectively support your weight loss journey.
Cycling
Whether you're cruising outside on a road or trail or enjoying a guided ride on a stationary bike, the average person can burn anywhere from 400 to more than 500 calories per hour while cycling, depending on their level of vigor. Plus, it's a low-impact form of exercise, so it's accessible for a wider range of people.
When it comes to weight loss, studies show that cycling can have a clear effect on both overall body weight and fat mass reduction. In fact, one very small study in the Journal of Sports Medicine and Physical Fitness found that after three cycling sessions per week over a period of 12 weeks with no food restrictions, study subjects who had overweight lost an average of 3.2% of their body weight and 5% of their fat mass.
Another recent review of studies examining the benefits of indoor cycling suggests regular participation in stationary cycling workouts may improve a person's aerobic capacity, blood pressure, lipid profile and body composition.
Pilates and Yoga
While pilates and yoga may not burn as many calories as more intense cardio workouts, both can be supportive fitness tools for weight loss.
Pilates uses a series of precise, rhythmic, fluid movements along with a deep focus on the breath to strengthen the core muscles, improve posture, help alleviate back pain and prevent injury. It may also help decrease overall body weight and improve body composition and may impact lean mass, according to Chevalier.
Similarly, yoga includes specific postures, breathing practices and meditation techniques that promote balance and can help practitioners burn calories, as well as increase muscle mass and tone, says Chevalier. Plus, when practiced regularly, yoga can improve body and breath awareness, relax the mind, strengthen and stretch the body, and improve balance.
"Being a holistic mind-body practice, yoga improves many of the causes of weight gain by improving physical pain and sleep patterns and reducing stress that may lead to an increase in cortisol (which can exacerbate fat retention and weight gain)," says Chevalier. Research shows yoga can be a helpful tool in reducing abdominal obesity in women specifically.
NEAT
While not a classic type of exercise, non-exercise activity thermogenesis (NEAT) is very important for weight loss because it can account for a significant portion of a person's daily energy expenditure, such as fidgeting, cleaning, walking, climbing stairs or changing positions from laying to standing.
NEAT accounts for all of a person's energy expenditure outside of purposeful exercise and resistance training, explains Dr. Weber. A significant amount of calories may be expended through NEAT that can contribute to weight loss and potentially help prevent cardiovascular and metabolic complications in people with obesity, she adds.
"Fidgeting burns calories," offers Dr. Weber as an example. She's also a fan of "habit stacking," such as doing squats while brushing your teeth, to boost NEAT. She adds that engaging in simple activities like taking the stairs, pacing and dancing can increase this tally as well.
In fact, one study in Mayo Clinic Proceedings found high-effect NEAT movements like the ones mentioned above could result in a person burning up to an extra 2,000 calories per day, depending on their body weight and general activity level.
How to Learn More About Exercise for Weight Loss
Before starting any new physical activity program, consult a health care provider to identify any potential contraindications, risks or limitations.
Experts also suggest connecting with a qualified health coach or personal trainer to set your goals, develop your fitness plan and learn proper exercise mechanics and techniques.
As you navigate your weight loss journey, remember the importance of consistency. Furthermore, it's important to listen to your body and let it guide you toward what types of exercise feels best and most beneficial for you.