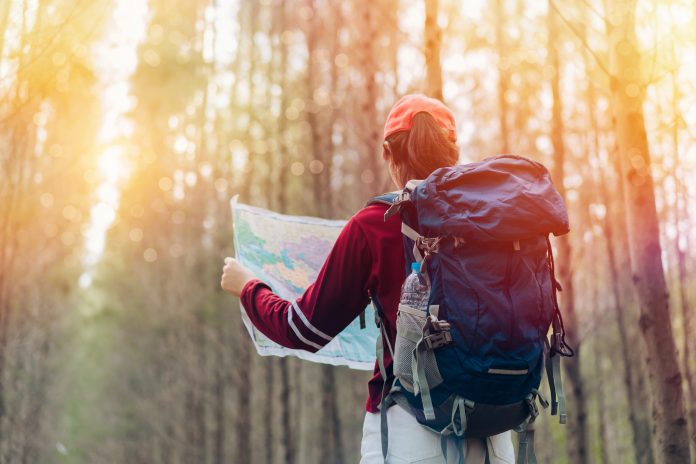 Despite honing your map reading skills and perfecting your route down to the last detail, there's always a chance you could get lost on a hiking trip. Losing your way can be scary and unpredictable but you can always survive the journey back with a little bit of common sense and forward planning.
Use the following steps to ensure you know what to do if you get lost on a hike:
Inform people beforehand
Hands down, the most important thing you can do before venturing out into the wilderness is to tell people where you plan to go. More often than not, hikers are left stranded because – in the spirit of adventure or spontaneity – they neglected to tell anyone of their intentions. (Ever watch the film '127 Hours'?).
Tell family, friends and even your next door neighbour where you plan to go and when you will be back. If you don't return on time, people back home will naturally become suspicious and may start to form a search party for you. Never keep your hiking plans to yourself.
Observe carefully
Whilst on your hike, make a mental note of certain landmarks in your surroundings. Spotting even one familiar sight can make all the difference in helping you find your way again, so keep your eyes peeled for anything distinctive. Better still, take a picture on your phone or camera to record objects of note at the start of your journey.
Stop, think, plan
The minute you begin to feel lost, don't take another step. Moving on only creates more panic and confusion so stay put and remain calm. Next, take a moment to think carefully about your surroundings – can you remember the last landmark you passed? If so, how far back was it and were you headed north, south, east or west? Your mind will probably be whirring with 'what if?' scenarios but try to stay calm and take the time to mentally re-trace your steps.
Once you do this, you can begin to compose a sensible action plan. Having checked your phone for a signal or blown a whistle to alert someone, check that you have enough supplies with you. Always ensure you're mentally prepared and have a new route in mind before venturing any further.
Find shelter
When lost, the worst case scenario may entail staying the night – particularly if the weather takes a turn for the terrible. Without straying too far from the place in which you began to feel lost, look out for a sheltered spot that could keep you safe from the rain and other elements. It's imperative to pack a small pop-up tent with you, even on day trips, since you never know when you may need to take a breather (or in this case, wait for daylight to shed some clarity on the situation).
It's essential that you pack many layers with you too (regardless of the weather when you set out on your expedition). An extra walking coat or jacket can prevent hypothermia from setting in. Try to invest in a few high-visibility clothing pieces too – a high-vis jacket or accessory may attract the attention of your potential rescuer so be sure to keep bright clothing handy to alert others to your whereabouts.