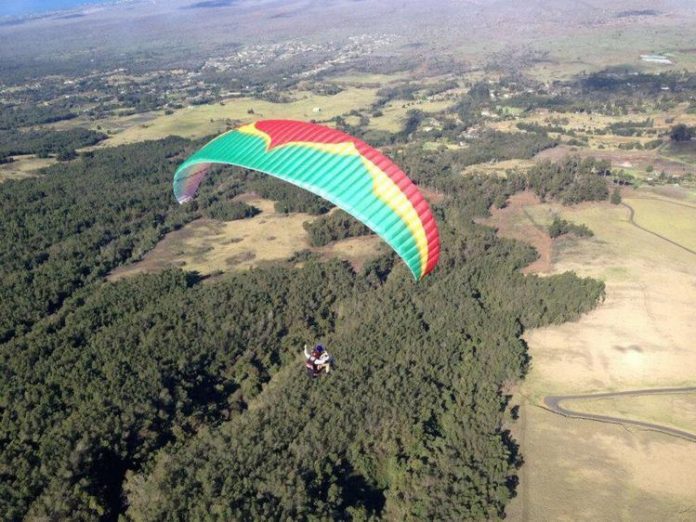 Calling all adrenaline junkies: you need to try these extreme adventures before you die
Extreme adventures come in all shapes and sizes, thrilling even the most timid of daredevils. Challenge yourself by tackling the most amazing extreme sports and outdoor adventures in the U.S. — you can consider this your bucket list for memorable experiences that come with serious rushes. There are gems that take loads of planning (like scaling a mountainside in Yosemite National Park) and those you can do on a whim (like BASE jumping off a high bridge in Idaho), with loads of adventures in between.
These adrenaline fueled activities are sure to get your heart racing, and are a great way to form a bond with a relative, friend or someone special. Also, if you've ever wanted to tackle one of these activities but never found the moxie, giving it a try at such famous locales will give you the jolt you need to overcome any hesitations.
While some of these are fine for first-timers and require no previous experience, a few are not meant for beginners, so you'll need to build up your skills first.
Looking for some more alfresco fun? Be sure to consult our guides to the best beaches, national parks and hiking trails in the United States.
Extreme adventures in the U.S.
1. Flying an aerobatic plane | Las Vegas, NVWhat is it: Getting an eagle's-eye view of Vegas is thrilling in itself, but pulling Gs in an aerobatic plane takes a sightseeing flight to heart-racing new heights.
How to go: For the full Top Gun experience, Sky Combat Ace lets you take over the controls. Your pilot demonstrates each maneuver, such as a barrel roll, loop and hammerhead, before letting you test your own skills.
2. BASE jumping | Twin Falls, IDWhat is it? Part skydiving and part cliff jumping, BASE jumping is one of the most extreme thrills you can pursue, largely because the relatively low-altitude launch points mean less time to deploy your parachute. Perched nearly 500 feet above the Snake River, Perrine Bridge is known worldwide for the adrenaline-charged activity and, unlike many other destinations for the sport, doesn't require a permit.
3. Heli-skiing | Anchorage, AKWhat is it? Taking the off-piste concept to the limit, heli-skiing transports you to slopes only accessible by chopper. The deep, ungroomed powder makes it the preserve of experienced skiers. Set within one of the largest state parks in America, just north of Anchorage, the Chugach Mountains offer thousands of miles of terrain, powder bowls and steep vertical descents, all of which means you'll never ski the same line twice.
4. Waterfall rappelling | White Mountains, NH What is it? There are few things more exhilarating than lowering yourself down a rock face amid a deluge of foamy spray. While waterfall rappelling is often associated with exotic destinations like Costa Rica, but you need only travel to the Northeast to experience it.
5. Canyoneering | Moab, UTWhat is it? Known for its world-class mountain biking, Moab also has great canyoneering routes that take you from carved sandstone slot canyons to ancient ruins and water-filled pools.
Need assistance? Red River Adventures offers several guided canyoneering routes, including the relatively easy-to-moderate Ephedra's Grotto and Chamisa Canyon, both of which include hiking, scrambling and a couple of rappels. The company also boasts day trips that combine canyoneering with rafting down the Colorado River.
6. Climbing El Capitan | Yosemite, CAWhat is it? Yosemite National Park is one of the best rock-climbing destinations in the world, but you don't have to be Tommy Caldwell or Kevin Jorgeson, the duo that made history by free-climbing the daunting 3,000-foot Dawn Wall of El Capitan, to tackle its peaks. In addition to the popular 8,839-foot-tall Half Dome, easier summits include Washington Column, which has a 1,000-foot route.
7. Biking Mr. Toad's Wild Ride | South Lake Tahoe, CAWhat is it? No, we're not talking about the Disneyland attraction. This single-track mountainbike route heads primarily downhill from the Tahoe Rim Trail—the total descent is more than 2,000 feet. With multiple steep drops, sections traversing nothing but rocks, as well as epic views of the lake, it sure lives up to its name.
Need assistance? If you're not bringing your own wheels, Wanna Ride Tahoe can provide bikes, helmets and shuttles to Mr. Toad's and other local trails.
8. Overnight caving | McMinnville, TNWhat is it: Want to get in touch with your inner caveperson? Not only can you explore Cumberland Caverns, which has more than 32 miles of underground passageways complete with cool rock formations, waterfalls and pools, but you can sleep over, too.
Need assistance? Guided excursions include the All Around the Mountain tour, featuring ladder climbs, cave crawling and camping out in an underground cave, followed by breakfast in the cavernous Volcano Room.
9. Paragliding | Maui, HIWhat is it? What better way to experience the world's largest dormant volcano than by paragliding off its slopes?
Need assistance? Daily flights with Proflyght Paragliding take off from the slopes of Haleakala, which at 10,000 feet is the highest peak on Maui. Beginners can test their mettle with the shorter 1,000-foot descent, but for the true adventurer, the 3,000-foot option features up to 15 minutes of airtime over the island's lush tropical landscape and lavender farms.
10. Hiking a 14er | ColoradoWhat is it? What's a 14er, you ask? As the name suggests, it's a mountain at least 14,000 feet tall, and there are more than 50 to choose from in Colorado – from the 14,007-foot Sunshine Peak in the San Juan Mountains to the 14,440-foot Mount Elbert, the highest summit in the Rocky Mountains. One of the most popular in the state is Pikes Peak, near Colorado Springs, which is a lofty 14,115 feet tall. A number of trails ascend to the top, including the most popular, the 13-mile Barr Trail.
11. Ziplining | New YorkWhat is it? Whizz 600 feet above a verdant Catskills valley at just under the highway speed limit along a 3,200-foot cable.
Need assistance? The Skyrider tour is the most daring of three options at Hunter Mountain's New York Zipline Adventure Tours. The 650-foot-long midmountain tour, which also traverses rope bridges and a rappel, is a tamer option for beginners (and you can also tackle it at night).