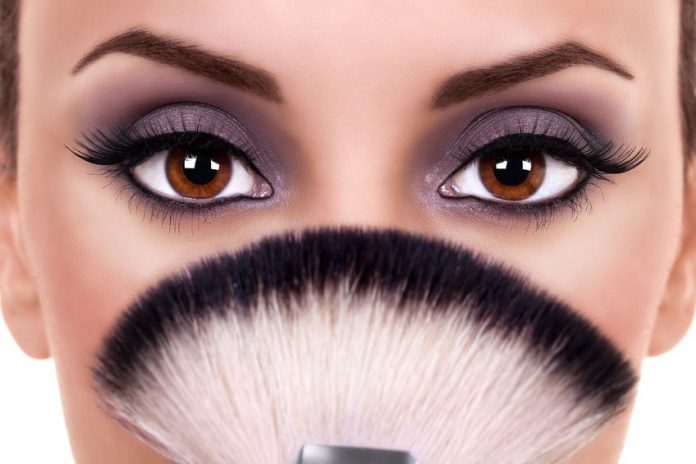 As I've mentioned in my article about "how to look polished and refined", in order to look groomed and polished one must invest a bit of effort in hygiene and grooming. I know that this side of beauty is usually less inviting to talk about – but talk about it we must. Investing in personal grooming is one of the vital steps in our journey towards an elegant lifestyle.
Personal grooming is all about presenting ourselves in the best possible way; it is an art of polishing and improving our current look, and therefore bettering ourselves as a whole.
If you struggle to properly follow your grooming routine, or simply want to make sure that you have the basic components of grooming sorted, this article is meant for you.
Personal grooming steps – from head to toe:
Maintain a neat hairstyle
When we think about an elegant woman, we immediately imagine a well-dressed, graceful, woman that surely presents a neat hairdo.
A messy and sloppy hair is never a good choice for any woman. The messier your hairstyle is – the worse you appear.
The first, and most important, step in hair grooming is to get a hairstyle that suits the shape of your face and that is easy to style and maintain. Time is the most essential resource that we have in our life – choose to not waste it on hair styling. Your hair shouldn't require hours and hours of styling, straightening, curling, etc.
When you find the hairdo that suits you and your lifestyle best, make sure to maintain it regularly. If you have colored hair, preserve its color and get your roots done when needed.
Lastly, dedicate several minutes each day to wash, comb, and style your hair. Even the best haircut and the healthiest hair can look frumpy and messy without frequent cleaning and styling.
A quick note: regardless of whether you prefer to wear your hair long or short, natural or dyed, and up in a ponytail or loosely down – make sure to stay away from any childish styles. Remember that elegant women are grown-up women, and not girls. Our hairdo must match our personality and qualities.
Take care of your skin
Having a flawless and glowing skin is surely every woman's dream, but perfect skin can be quite hard to maintain. There are many factors that affect the condition of our skin.
If we have good skin, everything else just becomes easier. Our makeup looks better, our legs appear smooth in our new shoes, and our overall appearance seems spotless.
Taking care of your skin should be a part of your personal grooming routine. Follow these basic tips to maintain a healthy and appealing skin:
Establish a good skin care routine that fits your skin type. As an initial step, make a habit of washing your face and hands regularly.
All skin types need hydration. If you have an oily skin, choose to moisturize it with a light-wight cream or serum.Protect your skin by applying SPF every single day – even in the winter. You might not notice any difference immediately, but trust me on this issue. Exposure to the sun can take a heavy toll over years.
Drink plenty of water. I struggle with this tip myself – drinking enough water is still difficult to me. If you have the same problem, try to zest a bit of lemon into your water glass; this simple trick does wonders to my water drinking habits.
Don't forget your lips. The skin of our lips is extremely sensitive and needs care. Choose a lip balm that has SPF and wear it regularly. Also, exfoliate your lips when you want to achieve a fresh, healthy look.
Eat healthy food. Our skin is greatly affected by the food that we choose to eat. If you struggle with your skin, try to consume less sugars, oils, dairy, and fast foods.
Wear simple makeup
When you apply makeup, always aim for a light, fresh, and healthy appearance.
Choose to use less rather than more. It is quite easy to go overboard and to end up with a heavy "cake-face", which is definitely not elegant.
Make sure that the colors of the makeup match your skin tone and suit your complexion. Carefully select every one of your makeup products: your foundation, concealer, lipstick, and eyeshadow. A red lipstick with a cool tone that suits your friend perfectly may not match your warm complexion, and vice versa.
Save your darker and bolder looks for nighttime, and keep your makeup during the day natural, clean, and simple.
Keep your nails clean and groomed
Personal grooming for nails means keeping them clean and shaped.
Dirty or chapped nail are never pleasant – not for us and especially not for others; cleaning our nails is pretty basic.
You can choose to keep your nails short or somewhat long, and either polished or natural, according to your preferences and lifestyle. If you like the polished look, make sure to stay in the elegant and neutral range and to avoid bold statements and colors.
My favorite look is a simple, clear, and protective coat. You can also opt for a light nude or pink, or a delicate French manicure. To me, nail embellishments and ostentatious nail structures are never elegant. For example, you'd never catch a female member of the British royalty wearing anything but neutral or pink nail polish – and that's a rule!
Also, do not forget your toenails.
Hair removal
Hair removal is one of the basic and critical steps of grooming, and it is one of the most important steps in my routine. Personally, if I neglect to take care of my body hair (god forbid), I immediately feel slopy and messy. I absolutely love the feeling of smooth legs and shaped eyebrows.
Regardless of whether you prefer shaving, threading, waxing, laser treatments, or a combination of those methods, make sure to maintain a steady routine.
Basic body parts for hair removal:
Upper lip
Eyebrows (shaping)
Legs
Underarms
Bikini lines
Arms (if you have dark or long hair)
Of course, the list can be longer (or a bit shorter) according to your personal body hair.
If you want to save time and make your hair removal routine easier, your best option is laser treatments. Laser treatments may not be cheap, but they pay off in the long run.
Another great (and more affordable) option is to invest in an IPL hair removal device for a comfortable, at-home removal.
Personal grooming through body and health care
Personally, I believe that a healthy lifestyle should also be a part of our personal grooming routine.
Taking care of our body by eating healthy, resting, exercising, and working towards a better posture is essential to our appearance and to the way we carry ourselves on a regular basis.
The effect of feeling good about our body is as important as getting a new manicure or haircut, and most likely even more so. The way we carry ourselves greatly affects the way others see us. Even the most polished and refined woman can look sloppy if she doesn't have a good posture or confidence in her own body.
Add "body and health care" to your must-do personal grooming routine; it will provide the last (but necessary) touch to your look and feeling.
My personal grooming conclusion
Ladies, remember that your grooming routine should work for you, and not the opposite. Your routine shouldn't be too complicated, too time consuming, or too expensive.
When it comes to our personal grooming, less is definitely more. Opt for easy, yet effective, steps to help you simplify your grooming routine. Reevaluate your current routine, discard unnecessary steps, and make gradual changes until you become the best possible version of yourself.
Keep in mind that the journey to self-betterment and elegance is continual and never-ending. Maintain a steady, yet effective, pace on the way, and enjoy the road.