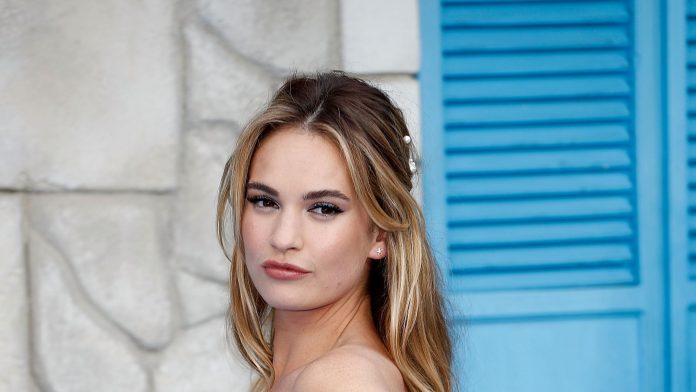 Ever wondered why so many skincare products swear by vitamin C? Well, let's take a look at this vitamin's benefits for your skin and how you can add it to your daily routine.
With vitamin C becoming a regular in skincare products and routines, you might be wondering what benefits it has for your skin. This antioxidant not only smoothens skin texture but evens complexion and has anti-ageing properties to boot making it a much sought-after vitamin. Well, let's take a look at this superpower and how you can go about adding it to your skincare routine.
What are vitamin C's benefits for your skin
Vitamin C is a major player found in glowing skin products and DIY remedies as it's a natural astringent. This means that it fades blemishes, spots, acne and acne scars. Along with retaining a healthy glow, it is anti-ageing in nature as it stimulates collagen production.
If that wasn't enough, it not only defends your skin from harsh UV rays but also can reverse sun damage. But how!? Well, vitamin C is known to speed up the healing process which means you can also turn to it to treat superficial wounds. It is even suitable for all skin types as it removes excess sebum from oily skin and hydrates dry skin.
Choosing the right formula and routine
Start with a vitamin C-infused cleanser
If you want to go about adding vitamin C to your skincare routine, your first step should be thoroughly cleansing your face and prepping it. You can get a head start by using the Simple Vitamin C Glow Facial Wash. Did you know that it also has glycerin to moisturise your skin? On top of it, it is also loaded with vitamin B5 which maintains the skin's natural proteins. This means, it keeps your skin healthy and firm. So, say goodbye to sagging skin and acne as it can also remove bacteria and grime from your face to give you an instant glow. Squeeze out a dollop and wash your face thoroughly with it.
Regularly exfoliate
One of the most common mistakes that baby beauty enthusiasts make is to forego exfoliation. Washing your face is not enough. To get rid of the dead skin cells and stimulate healthy skin cells you need to exfoliate. Get to scrubbing your face with Simple Vitamin C Glow Clay Scrub which is a gentle exfoliator and removes 98% of the dust that ends up on your face after all that travelling and work.
This nourishing cleanser contains bentonite clay which unclog pores effectively. It is also loaded with bamboo extract and ginger root juice to brighten skin as they are naturally bleaching agents. After washing your face with the face wash and dabbing your face dry, take a coin-sized portion of the scrub. Get to massaging your face for a few minutes before washing it off. You can repeat this step twice a week.
Use a face mask
Now that your face is clean, it is time to take a magnifying glass to some underlying skin problems. Did you know that large and open pores lead to blackheads? These in turn can turn into acne. They can also be hard and flaky if you have dry skin. Your next step to get a clear face is to tighten your pores and soften your skin. The Simple Vitamin C Brighten Clay Mask does all that and more.
Dissolve the dead cells and draw out excess sebum all while nourishing your skin with natural clays like bentonite and kaolin. It also contains stearic acid which restores your skin's natural softness and leaves it brighter. This face mask also helps with blood circulation if you don't have time for a face massage. Squeeze out a dollop of the product and evenly apply it to your face. After your skin fully absorbs it in 20 to 30 minutes, rinse it off. You can apply this face mask once or twice a week.
Add a vitamin C serum
The next step happens to be a serum that makes use of a concentrated form of vitamin C if you want to kick up your skincare routine. Take a few drops of the Simple Booster Serum – 10% Vitamin C+E+F on your palm and apply it to your face and neck. Spread it all over and gently massage it in. Free of harsh chemicals and gentle on all types of skin, it gives a glow to your face while reducing blemishes. The vitamin E in it also nourishes your face while the vitamin F fights free radicals and tightens your skin. You can add it to your morning as well as night routine.
Hydrate with a cream
End your routine with the Simple Vitamin C Moisturising Glow Gel. Amp up your skin's healing process overnight while also keeping your face hydrated as long as 72 hours with it. Have you ever been frustrated with looking puffy and haggard after you wake up? Get naturally dewy and refreshed skin in the morning as this gel locks moisture into the skin. Take a coin-sized amount of the product and massage it all over your face.
You can follow this routine in the morning or even at night before going to bed.
Identify your needs
With vitamin C having so many benefits for your skin, pinpoint what is ailing you and then get to treating it.
Vitamin C for anti-ageing
With one of vitamin C's attractive features being anti-ageing properties, you can also use a serum to make the most of it. It smoothens the skin's texture and refreshes dull skin. And while removing dead skin, it also helps with cell regeneration. On top of it, it fights free radicals and prevent premature ageing.
Vitamin C for scars and acne-prone skin
Now if you're tired of feeling like your fingers are on a gravelly road whenever you touch your cheeks, we've got you. Vitamin C in the form of a serum like the Lakme 9 to 5 Vitamin C Serum penetrates the skin at a deeper level and creates a barrier of sorts.
Along with preventing acne it also smoothens scars and dents left behind by stubborn acne. This serum also contains kakadu plum extracts that hydrate your skin and also makes sure that dry and dead skin cells don't clog your pores.
Vitamin C for redness and inflammation
If you have delicate skin that turns red or inflamed over the slightest of inconveniences like harsh sun rays or physical activity, you may have rosacea. To control this hyperpigmentation and soothe the inflamed blood vessels, hydrate your skin with the Lakme 9 to 5 Vitamin C+ Day and Night cream.
Along with vitamin C and E, they contain murumuru and shea butter that keeps skin soft and glowing. They also strengthen the skin's barrier and provide a cooling effect with their non-greasy formula. Moisturise your face in the morning with the day cream to prep your face for the day and then turn to the night cream before you go to sleep to wake up with healthy skin.
Vitamin C for dull skin and blemishes
If you are a daily commuter and have to face the wrath of train travel or simply the horrid rush hour of Indian roads, you might have resigned yourself to sporting dull skin and dark spots. But no more.
Make sure to deep clean your face daily once you're back home before falling on your bed. We'd suggest the Simple Vitamin C Glow Facial Wash. As mentioned above, it washes away all of the day's dirt, oil and sweat all in one go. It also gets rid of excess sebum and blemishes leaving you with bright and spotless skin.
Vitamin C for sensitive skin
For sensitive skin, your best bet is Simple's Vitamin C skin range as it does not contain any harsh chemicals like alcohol or artificial colour that may irritate your skin. Simple has mastered the art of natural and organic products as this range even suits all skin types whether you have oily or dry skin. Along with vitamin C, it also contains vitamin B3, antioxidants and yuzu that better the skin's health
When to use vitamin C products
There really is no steadfast rule on when you should apply vitamin C if you do not have a lot of time on your hand. But the best time to apply it is in the morning as it gets your skin ready for battle. From free radicals like pollution and UV rays to sweat and dust, vitamin C will act as your shield. Beauty junkies advise combining vitamin C with your sunscreen.
Well, we suggest the Lakme Sun Expert Ultra Matte Gel Sunscreen SPF 50 as it is perfect for all skin types and better yet, the Indian weather! It defends your skin against 97% of harmful UV rays with SPF 50. It is a must-have for those with oily skin specially as it gives a matte finish thanks to its non-sticky and lightweight formula. Before heading out, simply apply a generous amount to your face and exposed parts of your body.
How often should I apply vitamin C for best results?
Beauty experts recommend that you should gradually introduce products that have concentrated vitamin C like face serums. This is because vitamin C contains ascorbic acid and could irritate your skin if you go overboard. Get your skin used to it by applying vitamin C every alternate day before moving on to applying it every day.
As for products like face wash, moisturiser and sunscreens containing vitamin C, it can be applied every day and multiple times throughout the day since it is completely safe with no harsh side effects.
Precautions
There are some do's and don't's that you should keep in mind when adding vitamin C to your skincare routine. If you use vitamin C products for your skin in the morning, wait a while before heading out in the sun so that its benefits are fully maximised.
Store vitamin C in a cool area and see to it that it isn't placed where direct sun rays may fall. Keep your products tightly closed so that they don't get oxidised. Don't combine vitamin C with retinol as there could be some side effects like redness and peelings. This is a given, but also do not use expired products, ever, it just is not worth it.
Interactions with other ingredients
Since vitamin C is an acid, after all, it will not react well with certain ingredients like benzoyl peroxide or retinol. It can make vitamin C less potent and may even cause irritation. You can alternate between the products instead of simply skipping them. If you use vitamin C in the morning, move the benzoyl peroxide and retinol products to your nighttime routine.