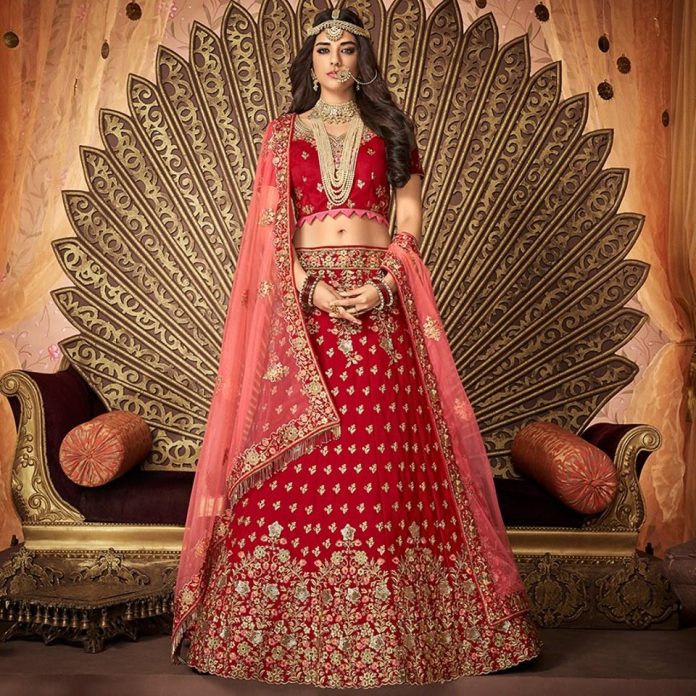 Whether you've been dreaming of your wedding dress since you were five and know the exact specifications you want for it down to the last sequin, or you've never thought about it until your future spouse's mother nagged, "You still haven't gotten your gown," we've got you covered on how to choose a wedding dress.
Finding your dream gown can be stressful. After all, you've likely never tried one on before, and it's the most expensive garment many women will ever own, so it can feel like the pressure is definitely on while wedding dress shopping. It may also feel like there's a whole new language to decode—tulle, A-line, fit-and-flare, organza, sheath, etc. Not to mention, more brides are doing multiple dresses—a more formal one for the ceremony and a party-centric one for the reception—which can make shopping even more stressful.
No matter your budget, personal style, or timeline, these wedding dress shopping tips are guaranteed to help you find the gown of your dreams.
Do Research to Find What You Like
Rip pages out of magazines, click through bridal boutiques online, explore on Pinterest, and check out what celebrity brides are wearing to compile a visual file of your favorite dresses. Then look for a connecting theme—are they all very embellished, lacy, or voluminous? Do they all have open backs? Find a couple commonalities of styles you like and bring your ideas to your first appointment.
Be Open
Bridal consultants will tell you that they constantly see women come in with a set idea of what they want for a gown, then try it on and don't actually love it—and instead, fall for something completely different they'd never considered. Keep an open mind while wedding dress shopping. You may find your dream dress that you didn't know would be your dream dress.
Brace Yourself for Bridal Sizing
Bridal sizing means your gown's number will often be one to two sizes higher than what you wear in your regular clothes. Even if going bigger sounds horrifying, remember that no one will know the number but you and your consultant.
Shop True to Your Size
Even if you plan on losing weight before the big day, shop for dresses in your current size rather than going smaller. It's much easier to take a dress in than trying to work with one that's way too snug.
Shop Early
Many gowns take four to eight months to be produced, and once it arrives, you still have to factor in more time for alterations and accessorizing.
But Not Too Early
If you're having a long engagement and immediately start shopping for gowns, the one you end up buying might be out of style by the time your wedding comes around, or you might find one you like even better closer to the date.
Figure Out Your Budget Figure Out Your Budget Yes, it's uncomfortable to talk numbers, but it will save you from heartache later on. Before your first appointment, figure out who is paying for the gown (your family, your partner, you?
Know Your Wedding Theme Beforehand
Before you start dress shopping, decide whether you want a casual garden-party-themed wedding or a formal, romantic affair. Always keep the venue and theme in mind as you browse gowns, because the last thing you want is for your dress to clash with your overall wedding style.
Plan Non-Obvious Costs Into the Budget
Say you plan to cap your fashion spending at $2,000—you actually shouldn't buy a $2,000 gown. That's because you need to factor in tailoring, accessories (your veil, jewelry, and shoes), and cleaning and preserving the gown after the wedding if you want it as a keepsake.
Find a Great Bridal Salon
Do your homework before you start making appointments, since you don't want to waste time at a shop that doesn't carry dresses you like or has terrible customer service. Get referrals from married friends and check online reviews to find shops with solid reputations.