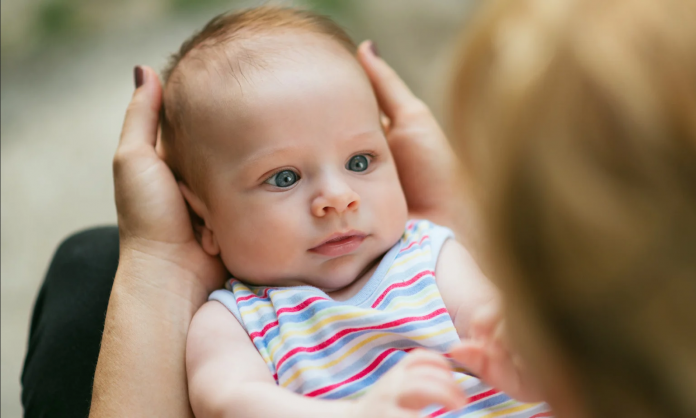 Want to create a strong attachment with your newborn? These parenting tips can show you how to respond to your baby's cues and ensure they have the best possible foundation for life.
What is secure attachment?
Attachment or the attachment bond is the unique emotional relationship between your baby and you, their primary caretaker. It is a key factor in the way your infant's brain organizes itself and how your child develops socially, emotionally, intellectually, and physically. The quality of the attachment bond varies.
A secure attachment bond stems from the wordless emotional exchange that draws the two of you together, ensuring that your infant feels safe and calm enough to experience optimal development of their nervous system. Secure attachment provides your baby with the best foundation for life: an eagerness to learn, a healthy self-awareness, trust, and consideration for others.
An insecure attachment bond, one that fails to meet your infant's need for safety and understanding, can lead to confusion about their own identity and difficulties with learning and relating to others in later life.
Myth: "My baby is attached to me because I gave birth to them."Fact: Infants have independent nervous systems that may be different from yours. What makes you feel good may not be the same thing that makes your infant feel good. So unless you look and listen to your infant's emotional cues, you won't understand his or her individual needs.
Myth: "Secure attachment and love are the same thing."Fact: Bonding and attachment happen instinctively between mothers and babies, but, unfortunately, loving your baby doesn't automatically result in secure attachment. Secure attachment develops from your ability to manage your stress, respond to your baby's cues, and successfully soothe your infant.
Myth: "I am having a hard time reading my baby's signs and I can't always figure out what he or she wants, so my baby must not be securely attached."Fact: It is not possible or necessary to understand your baby's emotional needs all the time in order to develop a secure attachment bond. As long as you recognize the disconnect and attempt a repair, the relationship will stay strong and may even grow stronger as a result of repairing the disconnect.
Myth: "Always responding to their needs makes babies spoiled."Fact: On the contrary, the more responsive you are to an infant's needs, the less "spoiled" the baby will become as they get older. Bonding creates trust, and children with secure attachments tend to be more independent, not less.
Myth: "Babies can have a secure attachment bond with more than one person."Fact: Babies form a secure attachment with only one person – the person who spends the most time caring for them. However, they can bond or connect in a loving way with all those people who take care of them.
Myth: "Secure attachment is a one-way process that focuses on accurately reading my baby's cues."Fact: Attachment is a two–way, interactive process in which your baby reads your cues as you read theirs.
What is the secure attachment process?
The attachment process is interactive and dynamic. Both you and your baby participate in an exchange of nonverbal emotional cues that make your baby feel understood and safe. Even in the first days of life, your baby picks up on your emotional cues—your tone of voice, your gestures, and your emotions—and sends you signals by crying, cooing, mimicking facial expressions, and eventually smiling, laughing, pointing, and even yelling, too. In return, you watch and listen to your baby's cries and sounds, and respond to their cues, at the same time as you tend to their need for food, warmth, and affection. Secure attachment grows out of the success of this nonverbal communication process between you and your baby.
Why is secure attachment so important?
A secure attachment bond teaches your baby to trust you, to communicate their feelings to you, and eventually to trust others as well. As you and your baby connect with one another, your baby learns how to have a healthy sense of self and how to be in a loving, empathetic relationship.
Secure attachment causes the parts of your baby's brain responsible for social and emotional development, communication, and relationships to grow and develop in the best way possible. This relationship becomes the foundation of your child's ability to connect with others in a healthy way. Qualities that you may take for granted in adult relationships—like empathy, understanding, love, and the ability to be responsive to others—are first learned in infancy.