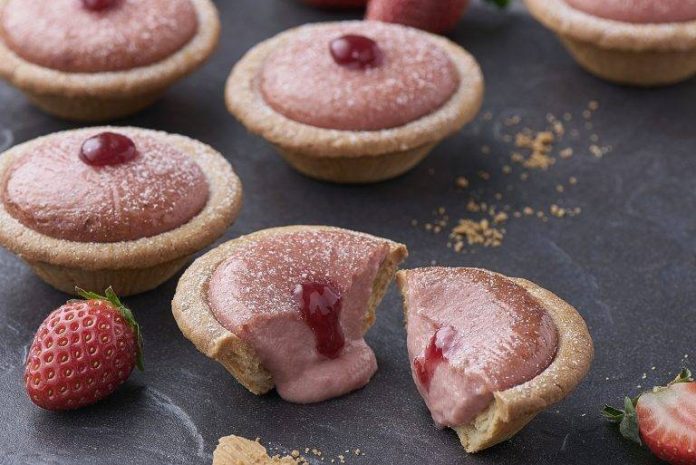 HokkaidoChallenge:
Hokkaido Baked Cheese Tart is a chain of bakeries that offer delicious tarts made from a three-cheese blend with a biscuit-like pastry. The people at Hokkaido came to Detpak with a brief to create a box that would look great, as well as safely carry six of the tarts, while also having a viewing window so the customer could see their tarts as they carried them away. As the tarts are often packaged straight out of the oven, the window packaging needed to be fog-proof.
Process:The Hokkaido team engaged the services of LaunchPad, Detpak's centre for rapid innovation. The LaunchPad packaging experts created multiple prototypes for Hokkaido to use for testing, so they could be sure the packaging would function in-store. Following the testing, Hokkaido provided feedback to LaunchPad, who improved the packaging according to the functional needs of in-store staff, before an appropriate packaging solution was chosen and put into production.
Impact:The final design is box with a fog-proof window, produced by Detpak, and is now in use at Hokkaido Baked Cheese Tart stores. The team at HBCT commented that the packaging fulfills their brief of showcasing the product with a viewing window that will not fog up, is strong and sturdy, and comfortable to carry.
Hokkaido Baked Cheese Tart says:The team were very helpful and honest and helped provide packaging solutions for us. Our customers love our packaging and it forms an important part of our brand, it looks great, feels great and fits its purpose very well. Our customers have said that the packaging is "cute" and "kitsch", they love walking out of our store carrying the Hokkaido Baked Cheese Tarts.
For me, I am a person who like to wait, wait until the hype is over then only I go try something out, haha ! I don't mind being said as out dated, well at least I don't have to stand in line waiting for hours just to eat one Cheese Tart, haha ! Hokkaido Baked Cheese Tart was really famous many years back and people would actually line up for hours just to buy Hokkaido Baked Cheese Tart, but now, I can just walk up to their counter, pick the tart I want, make payment and start eating, all can be done in just 5 minutes, haha .. !
I like Hokkaido Baked Cheese Tart, there are many different flavor of tart to choose from. I tried their Original Cheese Tart, Durian Cheese Tart and few others. I like how they can make the tart crunchy from the outside and soft on the inside. The Cheese ooze out slowly from the tart once I bite it open and the smell of the tart is really nice !
Detpak packaging is used by brands around the world to help showcase their products. Read on to learn how different foodservice businesses use Detpak to find the right packaging solutions to fit their needs, and enhance their brand.