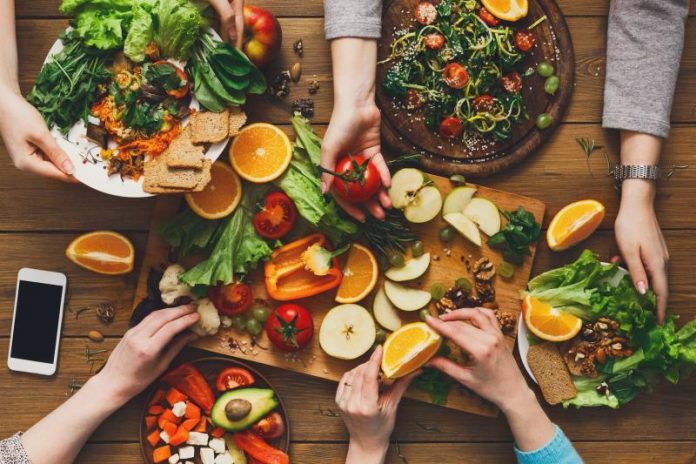 The typical or standard American diet (sometimes abbreviated as "SAD") often contains way more than the recommended amounts of sodium, saturated fats, refined grains and calories from fats and added sugars1.
In an effort to be healthier, many people are making changes to their diets. Some of the changes include cutting out gluten or switching to a vegetarian or vegan diet. People who have tried making changes to their diets often report good results, ranging from weight loss to an improvement in their overall well-being.
The drawback of trying to eat more healthfully is that it seems expensive. While there is some truth to the fact that eating fresh, whole food can cost more than purchasing highly-processed products, eating well and in a way that enhances health doesn't have to bust your budget.
Plenty of healthy foods are inexpensive, such as dried beans, eggs, whole grains, and some vegetables and fruits. If you're hoping to eat better but are also paying close attention to your budget, these tips will help you get into the healthy eating game without going broke.
Get in the Habit of Meal Planning (and Prepping)
One way to seriously cut your grocery bill, even if you're buying whole or fresh foods, is to get strategic about what you eat and when. Set aside a few hours at some point during the week to plan, shop for, and prep your meals for the week ahead.
You can use the flyers from your local grocery story to look for ingredients that are on sale. Also look at what's in your pantry and make a plan to use up what you've got on hand. Then, carefully think about what you'll eat for breakfast, lunch, and dinner based on what you've already got at home and what foods are on sale.
After you get home from shopping, spend an hour or two prepping your meals for the week. That can mean browning meat, hard boiling eggs, chopping vegetables, or cooking batches of whole grains. Prepping your meals in advance means they can come together quickly during the week, making you less likely to order take-out.
Try Cuisines That Feature Inexpensive Ingredients
Learn to love cuisines, such as Mexican cuisine and Indian cuisine, that make use of inexpensive, healthy foods. Indian dals often use a variety of different lentils or other types of beans and can be combined with rice and a side vegetable to make a complete meal for just a few dollars. Beans and rice are similarly cheap and are staples of Mexican cuisine.
If you shy away from international cuisines because you think they are too strongly spiced, keep in mind that you can adjust the seasonings to suit your tastes. Dial down the heat or use less coriander or cumin if you don't like the flavor.
Look for Foods That Are Naturally "Free From"
Anytime a particular diet gets popular, plenty of processed, packaged foods arrive on grocery store shelves. The price of these foods is what gives gluten-free, vegan, and low-carb diets a reputation for being expensive.
If you're gluten-free, vegan, or following a low-carb diet, you don't need to purchase the pricey specialty foods. There are plenty of foods that are naturally "free from" or that naturally fit into the confines of a diet.
For example, lots of grains, such as rice, quinoa, and corn, are naturally gluten-free. Vegetables and fruits are also gluten-free. Pretty much anything you find in the produce aisle is going to be vegan and paleo-friendly, too.