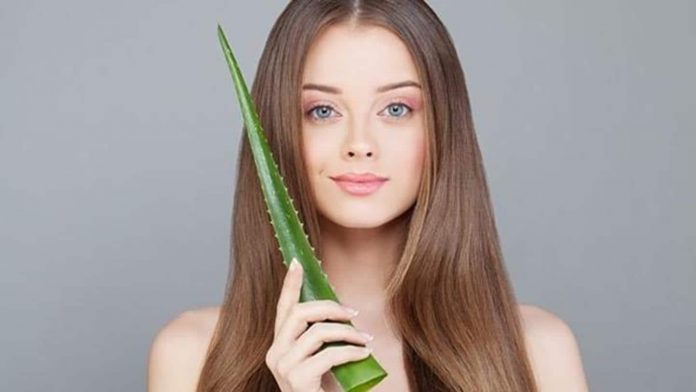 Though curls can be super attractive and beautiful, taking care of curly hair is a real challenge. Curly hair is more prone to damage and drying out than straight hair. It can quickly become dull, flat and lifeless.
DIY hair mask for curly hair need to be very nourishing and moisturizing to provide your hair with all it needs to be healthy and glowing.
Here is the DIY hair mask for curly hair. You can use it once a week, just don't forget to adjust the amounts of the ingredients as per the the length and thickness of your hair.
Ingredients:
4 tablespoons aloe vera gel
3 tablespoons coconut oil
6 tablespoons milk
How to prepare hair mask?
Melt the coconut oil. Pour it into a blender and add the aloe vera gel. Blend until smooth. Transfer the mixture to a bowl, add the milk and mix everything well. Apply the mask to wet hair, from the roots to the tip of the hair.
Comb your hair, twist it into a bun and cover with a shower cap. Wrap a towel around your head – the warmth will help the mask penetrate the shaft even better. Leave it like that for 20 – 30 minutes, then wash the mask out.
This conditioning hair mask adds volume to your hair and makes it healthy, shiny and bouncy. If your hair is very dry, you can add some more coconut oil; if it's oily, add more aloe vera gel.