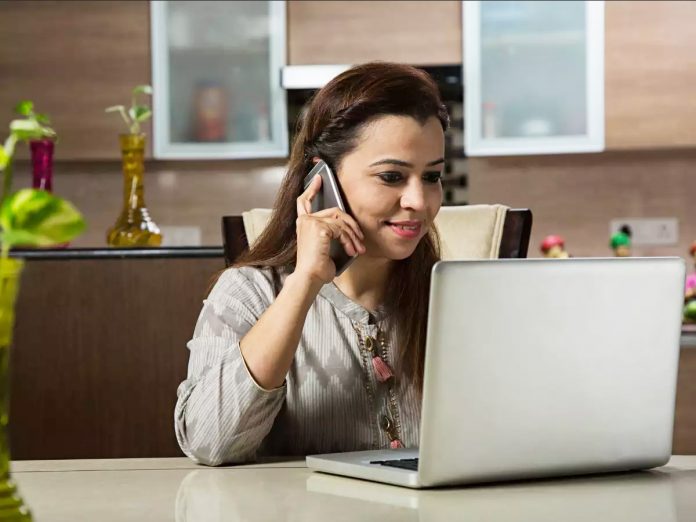 01.Beauty tips to look perfect on video calls
With the country under lockdown, the only way we can connect with our friends and colleagues is via video calls. With all of us working from home, we are constantly holding meetings and presentations online. The only way to connect with our friends, too, is through the virtual world. With our lives now revolving around video calls, we want to look our best even while we sit at home. This might be difficult to do when we spend most of the day in our pyjamas. Here are a few tips for you to look your best over the camera.
02.Use natural light
To get the best lighting, make sure you are facing natural light and the light source is placed behind the camera. You can also achieve this by redirecting a beam of light from a desktop lamp so that it reflects a wall before hitting your face. Do not point the lamp straight at your face as this can create a yellow cast which can be very unflattering.
03.Apply a filter
Many a time , you may not have the time to apply makeup before your important Zoom meeting. The widely used video calling comes to your rescue with an option of filters that when applies smoothen your face. The filters can be reached through the settings icon on your screen and checkbox the option of 'touch up my appearance'. The filters have a smoothening effect and blur over imperfections.
04.Depuff your face
You might find yourself with a bloated face when you wake up. To quickly de-puff your face right before your next video call, rub some ice-cold face rollers on your face. Make sure to put your face roller in the freezer overnight so that it is ready to use the next day. Glide it on your face in an upward motion for best results.
05.Correct your complexion
The only makeup routine we tend to follow when we are home is to simply correct our complexion with a little bit of base makeup. However, it is necessary to make sure you follow the correct steps for applying your base makeup to look your best. It is important to prep your skin with a moisturiser before applying your makeup. If you suffer from redness or a dull complexion, it is advisable you use a colour-correcting cream to even your skin tone. You can also use a concealer to hide undereye dark circles.
06.Apply some eyeshadow
Tired eyes tend to look sunken when on camera. It is advisable to apply a light shimmery shade on your eyelids and a darker colour on the crease of your eye. Use a pigmented and creamy formula that doesn't crease throughout the day. The eyeshadow creates a little more dimension making you look less tired.
07.Curl your lashes before applying mascara
Curling your eyelashes is a must before applying mascara. It makes your eyes look wider and awake. Moreover, it only takes a few seconds. You can also use a lash primer to prevent the mascara from clumping your lashes together.
08.Apply a touch of blush
Just a few strokes of blush can instantly bring a glow to your face. It can make your complexion look healthier and youthful. Cream blushes provide a more natural look and are more suited for the camera. Use a tiny amount of the apple of your cheek. You can also use your fingertips to tap the pigment onto your face.
09.Put highlighter on the inner corners of your eyes
This trick can instantly help you look awake. You can also apply some above your cheekbones to give an instant facelift. It will give you the perfect look in front of the camera, giving the feeling that the sun is hitting your face exactly in the right places.
10.Add a bit of colour to your lips
Use your favourite lip colour to bring some life back to your face. Pale lips can make you look like a corpse. While sitting at home, a tinted lip balm is a quick fix to all your problems. Glosses can come across as too shiny over a camera and lipsticks might look a bit too matte as well.