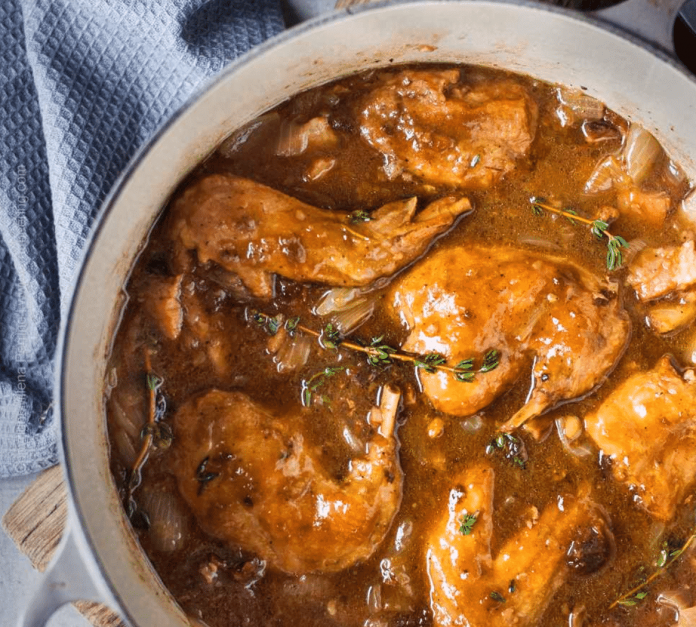 Great travel memories often revolve around food, so be sure to try these traditional Belgian dishes if you're in the country. With some of the best produce in the world, this is a country tailor-made for foodies.
For such a small country it really does punch above its weight when it comes to foodie culture. Add in their wonderful beers, and you will quickly fall in love with Belgium.
Add these dishes to your must-eat list when in the country, or try making them yourself at home with these recipes. These aren't just any recipes either, as they come from the world's top food bloggers. They have recreated these traditional Belgian dishes with some style.
Make sure to follow all their blogs and bookmark their other recipes, as there are some absolute classics here,…
1. Drunken Slow Cooker Beef Stew
Perfect for a chilly night, this slow cooker beef stew is actually a crockpot version of a Belgium classic, beef carbonnade! All the flavours, a fraction of the work, and the result is an incredibly tender beef stew with a silky sauce that will have you coming back for more!
2. Moules Frites
In Belgium they serve up huge pots of mussels, cooked simply in a white wine broth. Once you taste them you will be utterly addicted. This recipe lets you cook this delicious Belgian dish wherever you are in the world.
3. Belgian Chocolate Shortbread Cookies
Belgian Chocolate Shortbread Cookies… Indulge your inner chocoholic with these buttery and delicious shortbread cookies dusted with Belgian chocolate shavings!
4. Endive With Ham And Mornay Sauce
This Belgian classic, endives with ham and mornay Sauce, or endive au jambon sauce mornay, is a joy to make. Not sure what endive is? You might know this vegetable as 'chicory' instead.
5. Meatballs With Brown Belgian Beer
The country is known for its huge selection of delicious beers, and this tasty recipe makes the most of a dark beer. Slow cooked and bursting with delicious juicy flavours.
6. Abbey Rabbit Stew
Hearty rabbit stew with rich, complex flavors and fall-off-the-bone tender meat. Something completely different for you to try cooking, which you will devour.
7. Belgian Liege Waffles
Liege waffles are different than regular American breakfast waffles. They are also less cakey than German dessert waffles. In short, they're delicious!