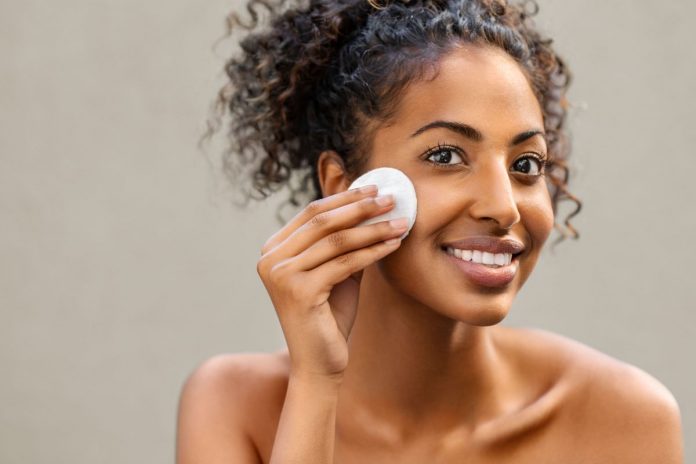 Brighter eyes? More voluminous hair?
Whether you're a beauty newbie or you've been into all things makeup and hair for years, there's always something new you can learn. With that in mind, we've rounded up some of our favorite makeup artist- and beauty editor-approved tips and tricks. These beauty hacks will help you make your drugstore makeup look like it was done by a professional, get the most out of your favorite skincare products, and have your hair look salon-fresh every day. Bonus: These tips are so simple, you won't have to change your entire routine to reap the benefits of these easy makeup, hair and nail tips.
Use Vaseline for a smudge-free manicure.
To keep your at-home manicure on your nails (and not the skin surrounding your nails), apply a little Vaseline around the boundary where your nails end and your skin begins. Wait for your manicure to dry, then wash your hands — any polish that's landed on top of the Vaseline will wash right off.
Apply dry shampoo before bed.
Dry shampoo is a last-minute life-saver when you have to be somewhere, but you don't have time to wash your hair. But you may actually get more out of your bottle of dry shampoo if you apply it before going to bed. "I like using it before bed," says Good Housekeeping's Beauty Director, April Franzino. "Hair will absorb it as you sleep and you'll look refreshed in the morning."
Tap — don't rub — perfume on your wrists.
This simple tip will make your perfume last much longer: Don't rub wrists together to apply perfume (it makes it wear off faster). Instead, press together.
Go easy on the concealer for a natural look.
Contrary to popular belief, loading up your under eyes with concealer won't erase those dark circles — in fact, using a ton of cover up looks really unnatural and can make you look older. Instead, use a thin layer of a sheer concealer that evens out your skin tone without covering up your complexion completely.
Flick your liner downward for a rounder eye.
A cat eye will always be cool, but this "puppy eye liner" Korean makeup trend has got us hooked. Rather than flicking your eyeliner up at the end, drag it downwards towards your cheekbone for a rounder, wider-looking eye.
Use this map for your makeup.
Knowing what each part of your eye is called is half the battle when it comes to following along with beauty tutorials. Be sure to add this handy guide to your Pinterest beauty board so you can master your makeup.
Set your lipstick with powder through a tissue.
Tired of your lipstick smearing, smudging, or fading throughout the day? Set it with translucent powder — but don't put it directly on your lips. Instead, blot through a tissue so just the right amount of powder accesses your pout. And follow the rest of this easy lipstick how-to so your color will stay gorgeous as long as possible.
Use multiple face masks to maximize your results.
Skincare is not one-size-fits-all, so customizing your routine can help get you the best results for your complexion. "Multi-masking is when multiple facial masks are used or layered simultaneously on the skin to combat different skin concerns at one time," explains New York City aesthetician Cecilia Wong. If you have an oily T-zone but dry cheeks, for example, you can use a hydrating mask on the sides of your face and a charcoal one on your forehead, nose, and chin. It's just like you're at a spa!
Stamp your lashes to make them look fuller.
A quick way to add depth to your eyes without using eyeliner: mascara stamping. Gently pressing your mascara against the underside of your lashes gives them a fuller, darker look — almost like eyeliner, but more natural.
Choose a blush formula based on your needs.
Understanding which type of blush you need can help you get the perfect results for your face. Powder formulas work great on folks with larger pores, while creams offer a dewy finish and last longer. Gels are great for a nice healthy glow but don't typically have high staying power, whereas stains are perfect for those who tend to sweat a lot. Here's our guide on the four main types!