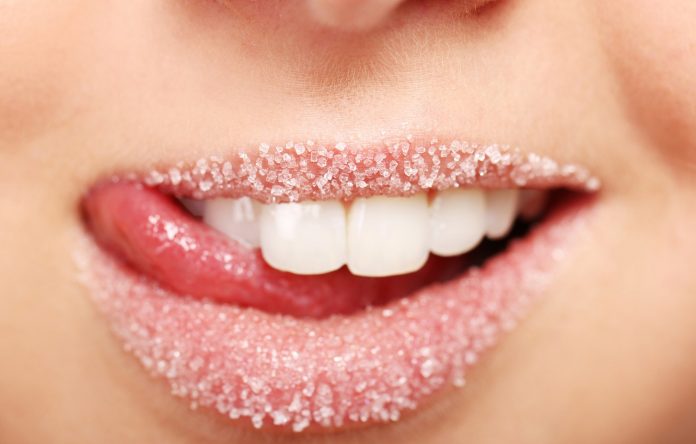 Alamara Khan says coral color is refreshing for this season
Apply a little foundation on the lips and blend into the skin.
Line the lips with a coral lip liner.
Fill in the inside of the lip with the same liner.
Apply coral lipstick inside the lips.
Wipe with tissue paper and reapply. This makes the lipstick last longer.
Stop with step 5 for a matte look. Apply clear glass for a glossy look.
Office makeup
A non-ostentatious makeup is enough for the office. Neat hair, unadorned lips will create the required magic.
– Even out the skin with foundation. This must be done.
– Apply a soft, neutral color blush on the cheeks
– Apply a natural beige shade or a color that matches your lip color
– To reduce dark circles, apply concealer and apply a neutral color on your eyelids
– Apply liquid eyeliner from the inner corner of the upper lid to the outer corner. Wear your hair in a low bun. Keep the ends tight. If there are bangs, let them fall gracefully on the forehead.
An easy way to get beautiful lips in seconds
You don't need to undergo any beauty treatment. You can get the beautiful lips you want in seconds with this makeup trick. Makeup expert Sahir Ahmed shows you a simple trick.
Apply foundation to clean, moisturized face and neck areas.
Blend with a clean brush.
Apply concealer on face to cover blemishes and dark circles.
Apply eyeshadow on the lids.
A lip color one shade darker than your natural lip color
Draw summer on the lips using a pencil. Apply lip liner on the outer line of your lips.
Use a deep red shade on the lips.
Apply a little highlighter to the center of your lips
Lipstick – matte or gloss
Textures in lipsticks vary from season to season. Semi-matte to cream are the best for this season. High gloss, i.e. glossy lipsticks are eye-catching but fade easily. An all-over matte style lipstick can make your lips look dry and aged. You can prep your lips first with a lip balm, then apply a lip color or a creamy lipstick. Matte styles are best for day and creamy styles for night.
Bridal makeup in minimal materials
Keep all your favorite hair accessories, make-up items and wedding dresses together and keep them separate. Now consider general things like jewellery, clothes and decide whether to go for warm tone or cool tone in make-up. Have multiple colors in lipstick. Have some black/brown/gold eyeshadows. A couple of blushers and eyeliners are a must have. Lip palettes, eyeshadow palettes, and blush palettes make packing for events like these easy.
Red lipstick
Nowadays, lipsticks have shifted to bright, rich, deep colors. To follow this trend, buy black cherry or oxblood shades and complement it, says Eva Pavithran.
– On a clean face, apply liquid foundation evenly all over the face for a velvety finish.
– On the lashes, apply volume building mascara.
– Use an eye primer as a base. To add a shimmery effect, apply a little dark purple cream eyeshadow on the upper lids.
– Apply a lip primer to ensure the color lasts and doesn't smudge. For intense color, use Velvety Black Cherry/Wine directly from the tube.
– Use clear brow gel to keep the brows in place. Use a highlighter below the brow bone to make your brows look defined.
– Line your lips with a lip brush
Anne Hathaway's make-up artist seems to have added three different shades of lipstick to create beautiful deep-toned lips. The trick is to make this color more appealing.; So apply a few layers liberally.
Evening makeup
Silver eyes, get dramatic beauty with Messy Chicken…
– Brighten up the face by applying a shade that matches your cheekbones.
– Silver gray eye shadow on your upper lid, apply it up to the brow bone
– You can apply black mascara or apply fake eyelashes to make your eyelashes look longer.
– Apply ice pink shade on lips
– Tousled hair and use texture spray to create a messy bun. Apply a texture conditioner to make your fringe look thicker.
Evening makeup
Silver eyes, get dramatic beauty with Messy Chicken…
– A shade that matches your cheekbones