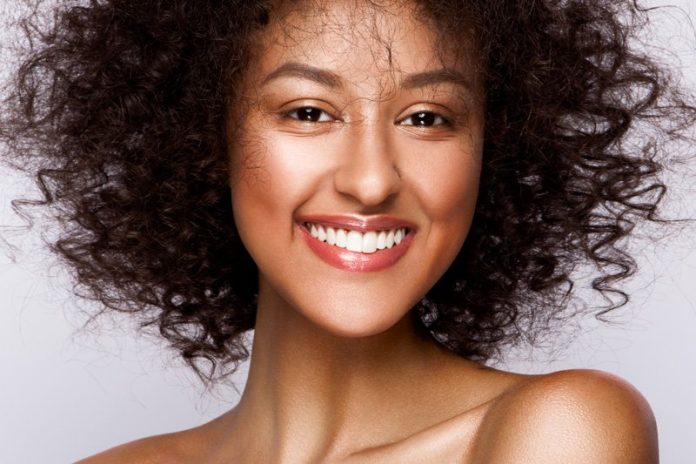 The Glow Skin Trend, which gained popularity in early 2021, continues to remain a hot topic in the world of beauty into 2022. Related trends such as "glass skin", "dolphin skin", and the more forgiving "cloud skin" spark content, comments and some debate in the media and on social platforms.
The main focus of the glow skin trend is for skin to appear youthful, healthy, and perfectly smooth, which means no pores, no bumps, no divots, and no hair. The phenomenon started with K-beauty influencers as a backlash against the heavy make-up and overly matte, powdered faces of pre-pandemic life. Throughout and after lockdown, and with the increased use of masks, focus has shifted to looks that center more on natural skin and skin care regimens with makeup added sparingly.
Glow skin trends fall on a continuum of shine, with glass skin and dolphin skin's wet, reflective shine at one end, and cloud skin at the other end, with a more diffused, lit-from-within aesthetic. Achieving a smooth and radiant complexion doesn't mean fewer steps or fewer products. For beauty and personal care brands, this opens an opportunity to introduce multi-step skincare lines to meet the growing demand.
Recommended glow skincare routines include purpose-focused and customizable products, from pore-reducing cleansers and serums, to sheen-maximizing highlighters, foundations and lip glosses. As customers continue to look for ways to reduce their beauty budget, they may support brands that can offer results in fewer steps.
How to Efficiently Add a Glow Skin Product Line
Brands are constantly innovating to create on-trend products.The chemists at the Natural Plant Products Formulations Lab have developed quick-start guide formulations that address this beauty trend's key needs.
Here is an example of a complete, multi-step glow skin routine:
Cleanse: Melting Waterless Cleansing Balm. This solid balm melts onto skin as it is rubbed in and forms a milky layer when rinsing. The orange wax provides extra emollience while imparting a refreshing natural orange aroma.
Tone: Hydrating Toner. A light toner that hydrates and refreshes skin. Meadowfoam Seed Oil XPR offers a nice light texture and afterfeel with sodium hyaluronate to lock in moisture and witch hazel to soothe and soften.
Brighten: Brightening Booster Serum. This serum brightens, lightens and cools. Meadowfoam Seed Oil XPR and Daikon Seed Extract provide silky skin feel without greasiness. NaturePep Pea, a natural peptide derived from peas addresses dark spots and hyperpigmentation.
Moisturize: Hydrating Cold Process Gel-Cream. A light yet rich gel cream for the face, with a high oil load, quick absorbing, non-greasy. Use it alone or combine with Glow Face Oil (see below).
Glow:
Glow Face Oil. This luxurious face oil offers rich emollience with vitamin C and ubiquinone – all without greasiness.
Multi-Use Glow Stick. A portable, multi-use, glow-enhancing stick that leaves a light shimmer on the skin to highlight and smooth pores.
Gloss: Cushy Violet Lip Gloss. This nourishing lip gloss formulation contains a high oil load to add maximum shine without feeling heavy or sticky.
Visit the Natural Plant Products Applications Lab for information on the latest personal care trends and to view our library of guide formulations.